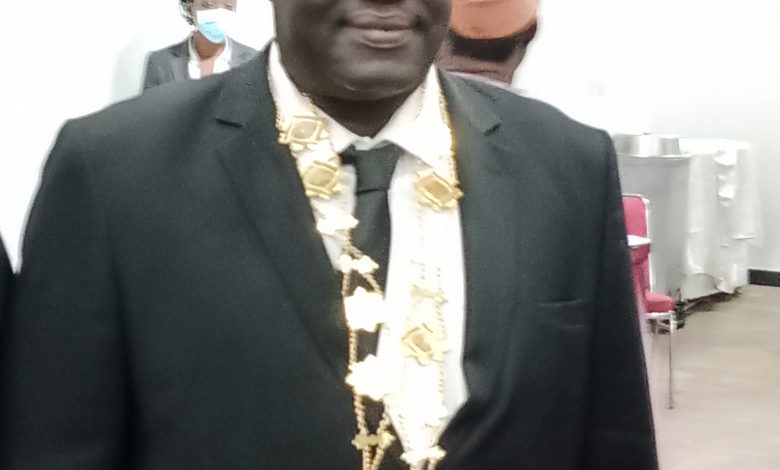 Nigerian Institute of Shipping (NIS) has called on the federal government to unbundle the Nigerian Maritime Administration and Safety Agency (NIMASA) for efficiency and to be able to achieve the purpose for which it was created.
The institute added that too much is there are too many responsibilities ship registration, manning, general regulation among other are domiciled in NIMASA hence may not be able to optimise them.
He called for independence of the Cabotage from the agency to be warehouses in an entire different agency for effective dispensation of duty.
NIS is a professional body saddled with promotion and regulation of the shipping industry.
Its emergence was in response to a call by shipping technocrats, manufacturers, importers and exporters, bankers, insurance brokers, academic and researchers for an organized professional body to promote and regulate the shipping industry.
Speaking after the 2022 Annual General Meeting (AGM) in Lagos, last week, the new president, Dr. Martins Enebeli said that the government must create independence of the Cabotage from the agency.Enebeli said that creating independence of the Cabotage will engender focus on that aspect of shipping because of its importance.
The NIS president added that due to growth of the country and development of the shipping sector, the country is supposed to have its independent laws that will help it to grow its economy.
"If they say the Cabotage law was drawn from the Jones Act of the United States of America, Nigeria is growing at an astronomical rate and our wants are getting higher everyday and because of science, human longevity is increasing, the characters must survive and as such, the issue of Cabotage is very important so that we can capture our economy properly.
"We must not rely on foreign shipping all the time to come and help us. Today,we don't have a very effective cottages drydock that you can go in and out and bring out your ship
"Our freight forwarding is crying, our ship owning is also crying. To that,we need secure policy to that effect
"And to create the independence of Cabotage from NIMASA because this is a huge task. To create an independent arrangements so that people can focus internally
"NIMASA is involved in shipping trade, Cabotage local arrangement, also involved in ship registration, also involved in ship manning, involved in general regulation of the Maritime industry. This is enormous task.
"The manpower want and the bureaucracy that will follow is enormous and I feel the Nigerian government should look deeply if we must enhance our local industry to get independence even though there are proliferations of similar agencies but this has to do welfare of Nigerians.