Uncategorized
CMA Rector lauds Navy over efficient management, maintenance of Dockyard 
CMA Rector lauds Navy over efficient management, maintenance of Dockyard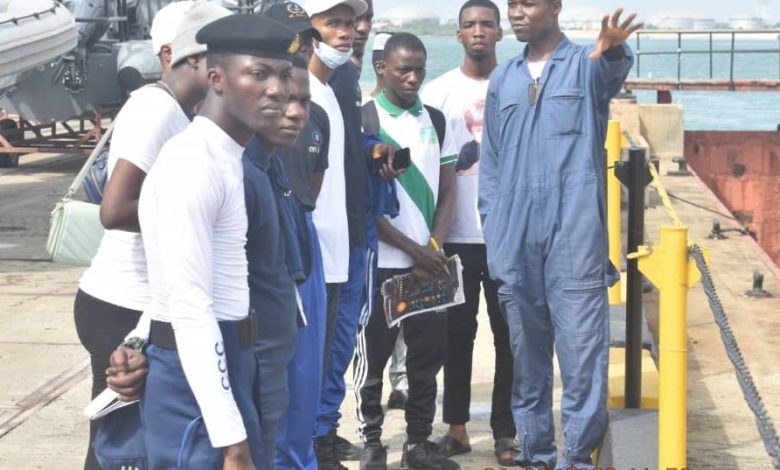 Rector and Chief Executive Officer of Crown Maritime Academy, Dr. Musa Akinyemi has lauded the senior echelon of Nigerian Navy over establishment and continuous maintenance of the Naval Dockyard Limited.
The Rector gave the commendation during the recent maiden field trip of the cadets of the Academy to the Dockyard in Victoria Island.
The Dockyard which he said was managed by a corporate venture, Dr. Akinyemi said the venture was beyond what could be described as ordinary being churned by the Navy.
He said, "Crown Maritime Academy, CMA and fellow national maritime patriots can now boast of the new horizons and take pride in the emerging and unclogged hopes for Nigeria, a supposed maritime nation that has suffered huge set-backs from disloyalty of public servants and disharmonious functions of government agencies".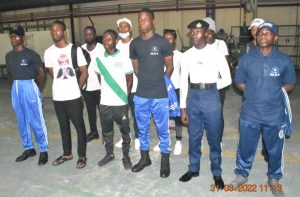 "We are to build in-coming generations and competent maritime professionals, that's why we are here". The main focus of Crown Maritime Academy, CMA is the revival of maritime Nigeria and rejuvenating the human capital there-in to the achievement of a 21st century maritime macro economy, the amiable Rector emphasized.
According to him, "Stumbling on the Naval Dockyard Limited, a sustainable maritime facility accommodated at the Lagos Lagoon of the Atlantic Ocean, no maritime elite will belittle Nigeria's maritime competencies any longer but wish for more strength and knowledge to keep the shipyard fresh and afloat for our generations", he concluded.
Speaking further, the Academy boss stated that CMA cadets found the field-trip quite useful and highly-valuable who were afforded the ample opportunities of sighting, touching and observing some of the maritime equipments, structures and associated elements first-hand for the first time.
He added that the facility had a very conducive environment for learning, research and practice, promising, a trainees and trainers delight.
Some of the cadets that were part of the trip included students of Marine Engineering Technology; Nautical Science; and Shipping Management departments.