Entertainment
Port News publisher, Wale Oni bags prestigious award
...decries dominance of Nigerian Maritime industry by foreigners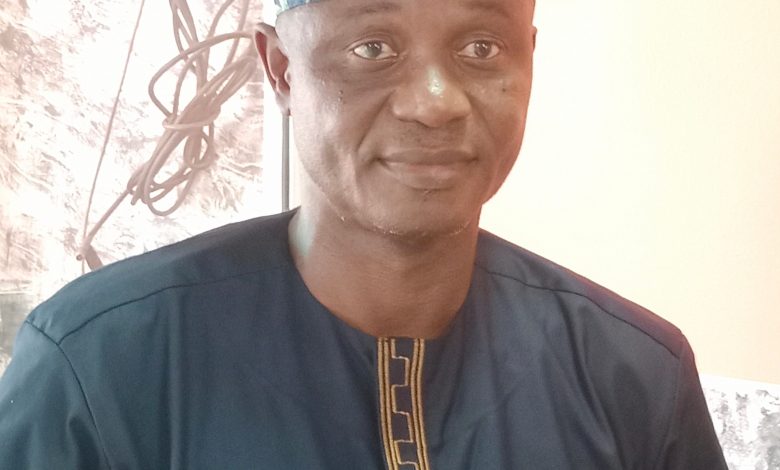 Mr. Wale Oni, Publisher of Port News has expressed displeasure over 75 percent of the total logistics chain in maritime industry taken over by foreign nationals, saying that the government is lackadaisical and decadent in effectively managing the industry for optimum benefit to the country.
The veteran journalist who has put in over 27 years in maritime publishing, said this after receiving award as the best Maritime media practitioner of the decade for consistency and nobleness over the years.
The award was bestowed in him by Oodua Descendants Freight Forwarders Global Association in conjunction with Wright Initiative Forum & Jagaban Maritime Network in commemoration of its 6th anniversary and awards ceremony in Lagos on Thursday.
While appreciating the gestures from the organisers of the awards, he maintained that Nigeria needs urgent intervention for her redemption in maritime in order to take back her patrimony.
According him, all sub-sectors of the maritime including freight forwarding, shipping, seafaring, haulage, among others, have been taken over by Indians, Chinese, Europeans and other foreign nationals.
His words, "I thank God for this award, it is my 27th year of consistently being a Maritime publisher and over the 27 years, I have never been found wanting morally and professionally.
"I thank the organisers for this re-awakening because they are trying to create this consciousness within the industry.
"To every Yoruba man, the name is very important, I am very cautious of my name. I spent forty years in Ibadan, I never went to police station.
"We have the best Maritime media in Africa, I was in South Africa, I know what they told us. In fact, they felt inferior to us, they said Nigeria had the best Maritime media in Africa."
"The industry has been hijacked by foreigners especially Asians. I am very present on ground in the industry, foreigners have taken over seventy five percent of the cargo volume and the total logistics chain is in the hands of foreigners. Barely twenty percent is left for us. The entire logistics gamut from shipping to warehousing, to haulage are in the hands of foreigners.
"The terminals are container parks, it is just like giving out our motor parks to foreigners. Our leaders must take over the seaport park because it is a park, we are losing billions there.
"The Cost, Insurance and Freight (CIF) is in favour of the foreigners," he explained.