Politics
NNPP set to redefine history of Nigeria, Aniebonam enthuses
NNPP set to redefine history of Nigeria, Aniebonam enthuses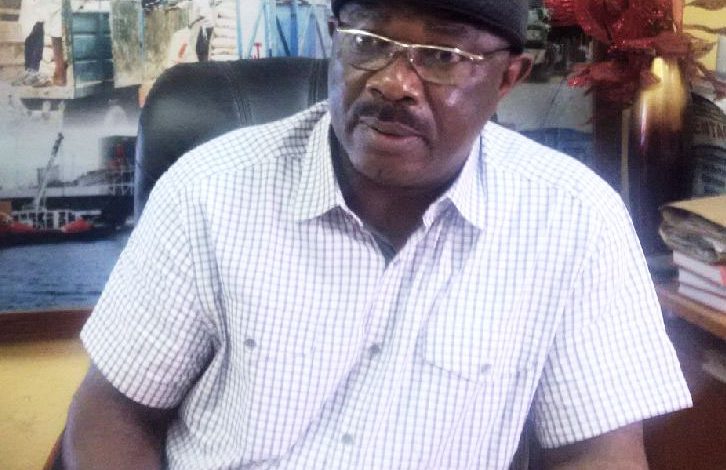 The founder of the New Nigeria People's Party ( NNPP), Dr. Boniface Aniebonam has described the party as that one that will redefine the history of Nigeria for good.
In a statement, Aniebonam said that the party 3oukd birth a new Nigeria that all Nigerians crave for that is a total departure from what 9btained in the past.
He maintained that past leaders and father's of the nation have done tremendously well but not enough to produce a prosperous nation that is equivalent to what obtains in other developed clines
As a result, he appealed to Nigerians to join force with the party in the next election to advance the course of the nation while appealing to politicians to engage in politics that is capable of driving the process of new Nigeria.
"Whatever we appeal that you join hands with us to reevent Nigeria of our dreams 2023. Our name and logo are symbolic to advance the course of a new NIGERIA. It is devine and so shall it be in God's name.
"However it shall be most appropriate that this time around let's us engage in the politics of issues and personalities with the capacity and knowledge to drive the process of a new NIGERIA of our dreams. Therefore secrete ballot system provides you the opportunity to play along and cast your vote for the good of Nigeria and Nigerians.
"The old system may  have failed us and therefore let us be wise for the well-being of our country generally. Listen to the alleged lairs and decievers and pray for them for God's forgiveness and wish them well because they are human beings and our brothers and sisters.
"Therefore the new NIGERIA peoples party is open to all from every sector of the economy and regions of Nigeria to join hands with us in our effort to redefine Nigeria on the best way for us to live together as brothers and sisters.
"We may not have been devided other than now and worst still is the level of insecurity in our country. The state of the nation is an act of God and for those who can see will understand that God have decided to readdress the essence of Nigeria and His creations.
"Nigeria shall rise again and therefore there is no need for name calling and or fighting each other against the past. Let us face the future and there is hope for a prosperous Nigeria. Once again we invite everyone to join us because the emerging leader shall have the courage to address all issues starting with giving ourselves a peoples constitution and good governance under the fear of God.
"The emerging great leader shall have the courage to take on every regional agitations and resolve them to the glory of God and mankind.  God gave us every thing including good climate conditions and so what is our problem.
"Having said all these may we join hands with good people of Nigeria and elders to encourage our sisters political parties to respect their internal arrangement on zoning . The southeast turn for presidential flag bearer shall be equitable, fair and just under PDP AND APC . This shall be equally for the good of the country as a people with fear of God.  NIGERIA SHALL OVERCOME . GODBLESS EVERYONE," he submitted.