Maritime
CRFFN Board: Tsanni, Njoku emerged through consensus – Tanko Ibrahim 
CRFFN Board: Tsanni, Njoku emerged through consensus - Tanko Ibrahim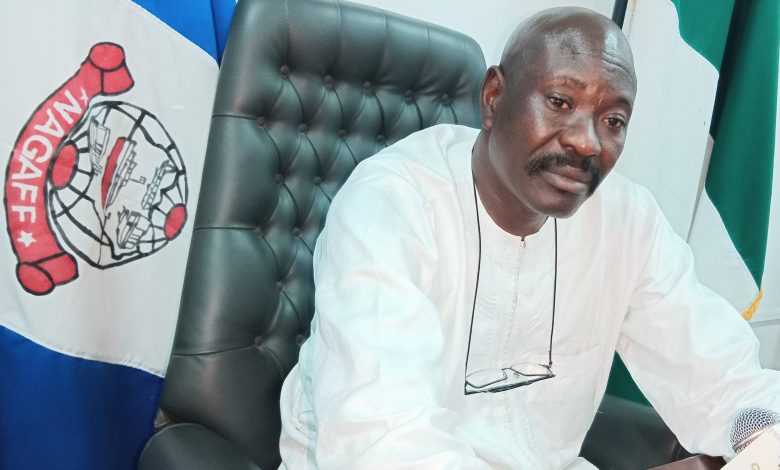 An member of the Governing Board of the Council for the Regulation of Freight Forwarding in Nigeria (CRFFN), Alhaji Tanko Ibrahim has clarified that the Chairman of the Board, Abubakar Tsanni and his Vice, Chief Henry Njoku were not imposed in the members of the board.
He made the clarification is view of the speculations that the duo were imposed on the board members by the honourable Minister of Transportation, Rotimi Chibuike Amaechi.
Tanko, who doubles as the National Chairman, NAGAFF Compliance Committee, disclosed this while speaking with newsmen in his office in Lagos.
He insisted that such insinuation of imposition was a phantom imagination of people who were  misinformed.
According to him, the emergence of Tsanni as chairman and Njoku as vice was done by consensus, adding that there were 32 members present when the minister came in and  addressed them briefly because of his other   exigencies of duty.
He further revealed that the decision to have the chairman and his vice as consensus candidates had already been reached before the meeting with Amaechi.
"We the NAGAFF people all agreed that we should support Abubakar Tsanni, there is therefore no iota of truth in the insinuation in a section of the media that there was imposition", he said emphatically.
"There are no issues here, it was an agreement by all of us. what we arrived at was what played out. Nobody opposed what the Minister said, that was exactly what happened, it was a popular decision before he left for another meeting as he told us earlier", he also said.
On the issue of inauguration of the newly elected board, Tanko said there was no inauguration, pointing out that they only called for a meeting, not inauguration.
He said: "The meeting as I explained was for us to endorse or reject those appointments not for inauguration or swearing in as wrongly reported. It was only the Director, Legal Services of the Ministry of Transport, who told us that they will call us for the inauguration ceremony and swearing in soon, not the minister."