Maritime
NISA president, Otunba Sola Adewumi optimistic over CVFF disbursement.
NISA president, Otunba Sola Adewumi optimistic over CVFF disbursement.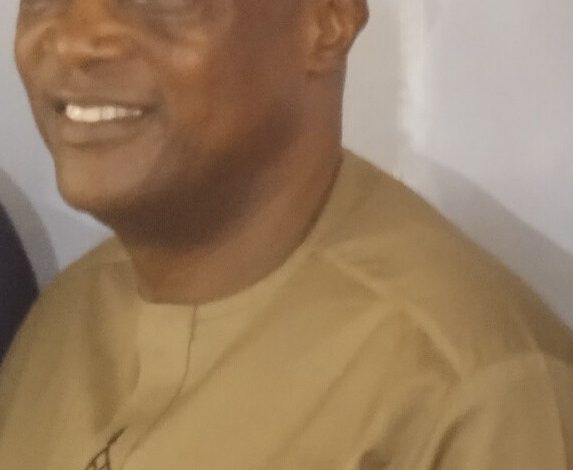 ….says NISA Shipping Line will help group access fund for collective
The newly elected National President of Nigeria Shipowners' Association (NISA), Otunba Sola Adewumi has stated that the group is considering floating NISA Shipping Line as a way of accessing the Cabotage Vessel Financing Fund (CVFF)
Otunba Adewumi stated this in the sideline after his election last week in Lagos
He maintained that the group is focused on using collective capacity saying individuals might not have the capacity to access the fund.
His words, "That was one of the things the steering committee was discussing and it is one of the reasons NISA Shipping Line was.esrablished, we wanted to use the NISA Shipping Line to access CVFF so that we can do it collectively because doing it individually, we might not have the capacity but with NISA Shipping Line, we can pull resources together to do it."
Speaking on the capacity of shipping development to change the fortune of the country, the president who doubles as the President, Bunker Dealers Association of Nigeria, enumerated the spiral benefits of shipping development in the country.
According to him, shipping development thought disbursement of the fund would afford indigenous players to be able to compete favourably with their foreign counterparts as well as generate employments for the citizens.
"Presently, the government has realised this and working on the CVFF which is supposed to be given to ship owners at a very good rate so that we can compete with our foreign counterparts. We will work hard to make sure that this thing comes to reality.
"It will earn many people employment and the shipping development in Nigeria will move up almost immediately. Government has realised this and has assented to give us the fund and the ball is now out court to put our house together and access the facility.
"You can imagine the number of people that a vessel will employ, you can imagine the number of people that will benefit if a vessel brings an item into the country. These are the things that we should look at especially now that there is high rate of unemployment."
On whether the government is ready to release the fund, he expressed optimism saying government has realised the importance of shipping development in the country.
"Government is a continuum and I expect that they will do it and I am sure they will do it because shipping is a very important sector of the economy."