Religion
CPL family rolls out drum to honour Pastor Akeredolu at 50
CPL family rolls out drum to honour Pastor Akeredolu at 50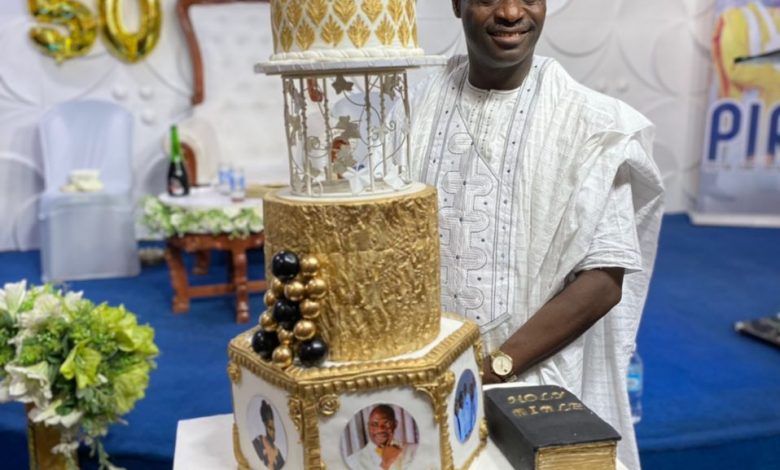 Members and leaders of Christ Followers Mission on 22nd April rolled out drums to celebrate the golden age of the General Overseer, Pastor Isaac Rotimi Akeredolu.
The celebration which attracted the high and mighty in the land, saw the church auditorium filled to the brim including the lobby.
The gathering involves top players in Christendom, politics, business world, oil and gas sector as well as academia.
Present are; Primate of Ebenezer Imole Ayo church, Primate (Dr) Bayo Ogunlaja jp, the Vice Chairman of the Christian Pentecoastal  church (PFN),Ojo branch, Lagos,Rev.(Dr ).Martin James, Apostle Godson Nkereuwen, Snr. Pastor City of God mission, Pastor Bright O. Iheonunaka, Pastor Emmanuel Olubayo Folarin, Pastor Sunday Peters, Pastor Olarinou Samuel, Pastor Babatunde Olumuyiwa, Pastor (Dr.) Emmanuel Phillips among others.
The church was filled to much that seats were not enough to accommodate people from all walks of life.
The assemblage of who including Journalists and press photographers had a fields day clicking to their taste of dress code.
Pastor Isaac Rotimi Akeredolu indeed showed that he is a true son of Isinbode soil,Ikiti state when he stepped out to dance to the traditional rhythms as dished out by choirs with his PFN members.
Inspite of the crowd, the encomia  and good spirited friends  and well wishers around to rejoice with him, Akeredolu maintained his trade mark of humility, but only betrayed it when he could not hide his dance steps to the Yoruba rhythms from the gospel singer, Omo jesu.
They prayed ,they sang ,to high heavens for his protection and direction in this all important task of "Fisher of men."
Speech upon speech, Guests spoke of God's hand upon his life.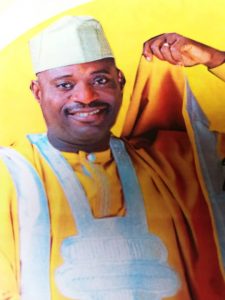 Pastor Isaac Rotimi Akeredolu,a graduate of Biochemistry was described as an exemplary God's vessel,a humble achiever and a conscientious Sheppard who should better be celebrated while he is live than after his passage.
Primate Bayo Ogunlaja jp said "we will not wait for this illustrious son, an examplary leader,a humble achiever,a silent workaholic , a conscientious vessel and extra ordinary personality to pass to the great beyond before we put him in his right place of pride.
While the Vice Chairman PFN,Ojo ,Rev(Dr) Martin James said pastor Isaac Akeredolu is a gentle man,a jolly good fellow and a leader who lead his followers to a promised Land.
The celebrant, Pastor Isaac while thanking God said ,he is grateful to the Almighty God for making it possible for him to be alive to witnessed this social moral benefits of his God's calling. It is a joy beyond explanation ,you can feel it, you could touch it. For the very first in my history ,am no longer part of history,am a story.
He further explained that when he was growing up despite been the son of a Bishop ,he dislike pastors with passion due to his mentality that pastors are poor people.
In his words, " Pastors are poor people, I can not imagine myself being a pastor but today can I not resist God's calling and iam enjoying the annoiting upon my life".
He noted that,God must have a place of priority in your life. He should be focus of your existence , and take the centre of your being.
Pastor Akeredolu posit that the journey today and the story of today may not have been without the determination of one man, and that is my biological father, Bishop Jaff Akeredolu who did not only
give us the opportunity to Western education and discipline but also donate us to the service of God.
In his contributions,the father of the day, Bishop Jaff Akeredolu thanked God for making him able to witnessed the day despite attempt by some forces to stop him .
"We are gathering in recognition of the significance of this blessed day and God's blessings upon my son Rotimi."
I stand to be corrected, I sold him to God,to used him for His purpose and today we are assured of our expectations  by the humility , resilience and diligence of Isaac that will continue to serve on the altar of his creator".
"Son you are blessed and the blessings will continue ontill you fulfill your purpose here on Earth", he said