Customs
Cargo examination: False declaration, concealment attract N5m fine, 5 years jail term – New CEMA.
Cargo examination: False declaration, concealment attract N5m fine, 5 years jail term - New CEMA.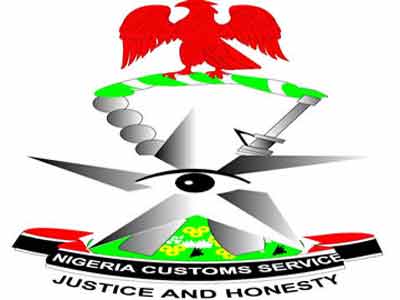 Ship master who fails to provide the needed documents and papers as demanded by Customs Officers or refuses to answer questions, under the reviewed Customs and Excise Management Act (CEMA), will part with a sum of N5m as penalty.
Also, importers and clearing agents who make false claims of import or export drawbacks will pay N5m or face five years imprisonment or both.
This is contained in the highlights of the reviewed CEMA sighted by our correspondent
All these come under the capital punishment for offenders section of the new document.
"In this part, unless the context otherwise requires- " Administrative Settlement" means the procedures contained in this part under which the Service is empowered to settle a Customs Offence , either by ruling or by means of,
"Concession Settlement", means an agreement under which the Service agrees to waive prosecution of a Customs Offence subject to undertakings by the person or persons charged with Offence.
"While those failing to adhere to the regulations by the Customs in terms of inspection of such goods are to pay a fine of N1.5m and such goods liable to forfeiture.
"Section 230 (1) of the new law says " Any person who knowingly enters any goods, upon payment of less than the amount of Duty, Excise taxes, or other taxes and fees legally due , shall be issued a Demand Notice of the difference with a penalty of 25% of the duty liability.
• Concealment and wrong entry of goods by importers or their agents attract a jail term of 3 years or fine of six times the true value of revenue lost and forfeiture of the items smuggled.
• Importers and Exporters of Stolen Vehicles, aircraft or ship risks 2 years imprisonment or fine of N2m or both .
• Anybody who construct or finances the construction of a route , tunnel or passageway that crosses International border between Nigeria and another Country , shall on conviction be liable to fine of N20m or twenty years imprisonment or both.
• Any person who prevent or obstruct the arrest of an offender by Customs officers is liable to 5 years imprisonment or N5m fine or both
Other highlights include; "Senior Customs Officer not below ACG to be appointed CG
• Stringent penalties for Smugglers
• Minister of Finance remains , Chairman of Customs Board
• Customs Agents to enjoy 4 years License before renewal
PART II- FUNCTIONS AND POWERS OF NCS
(i) Approve and License Customs Agents, who shall be citizens of NIGERIA, renewed every four years.
PART III – GOVERNING BOARD , MEMBERSHIP, FUNCTIONS AND POWER
GOVERNING BOARD OF NCS :
• Chairman of the Customs Board shall be Minister of Finance, Comptroller General of Customs as Deputy Chairman, All Deputy Comptrollers General of the Service, Legal Adviser of the Service to lead the legal team and to be appointed from the office of the Attorney General of the Federation .
Others are , Representatives from these Federal Ministries not below the rank of a Director: Finance, Trade and Investment, Transport, Interior, Aviation and Foreign Affairs.
The Chairman of Federal Inland Revenue Service, Two members representing the Organised Private Sector for a period of four years, renewable for another four years. The Chairman Revenue Mobilization Allocation and Fiscal Commission and Two Representatives from the Council for Regulation of Freight Forwarding in Nigeria (CRFFN), who shall be practicing freight forwarders.
PART IV- ESTABLISHMENT OF THE MANAGEMENT STAFF OF THE SERVICE, FUNCTIONS AND POWERS OF THE MANAGEMENT
APPOINTMENT OF CUSTOMS CG:
• The President shall appoint an officer from the Service not below the rank of Assistant Comptroller General who shall:
a) Be responsible for the overall management of the Service
b) Execute the policies and decisions of the Board.
c) Undertake the day to day administration and carry out the policy direction for the Service.
d) Be accountable for all revenue collections and all expenditures made under this Act.
e) Supervise the records and oversee the proper keeping of accounts of the Service.
f) Be responsible for the execution and sealing of documents including contractual agreement, memoranda and similar matters.
g) To work in collaboration with the relevant law enforcement agencies to carry out compliance with the provisions of this Act, among others.