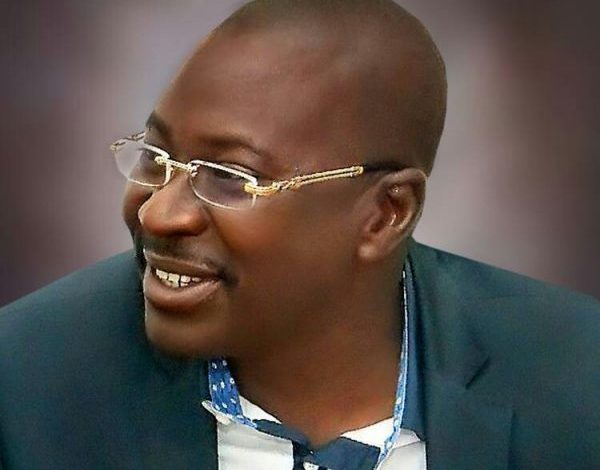 …issues 7 days ultimatum against IT firm
The incessant server failure in 5he port and alleged inefficiency of service providers, Webb Fontane has elicited the call for seven days ultimatum by freight forwarders
The National Association of Government Approved Freight Forwarders (NAGAFF) 100% Compliance Task Team issued the threat at a press briefing in Lagos yesterday
The group said that the operational inefficiency of Webb Fontaine is peculiar to Nigeria alone saying when the members of the association visited Dubai, Webb Fontaine dared not replicate their shoddy service in Nigeria in Dubai.
The freight forwarders lamented that the alleged incessant failure has incurred a lot of demurrage on importers and their agents in 5he terminals and with shipping companies.
National Coordinator, NAGAFF 100% Compliance Task Team, Alhaji Ibrahim Tanko who issued the ultimatum, queried the IT firm alleging that Webb Fortane lacks adequate facilities to executive the project effectively.
Tanko reiterated that cargo clearance at the nation's seaports has been in deep depression over the alleged irregular service failure, even as he called on the Ministry of Finance to intervene and save the business from further collapse.
He lamented that the incessant serve failure has also affected government revenue drive without any form of explanation from officials from Webb Fortane.
He also described officials of the IT firm as arrogant alleging that most of the staff deployed to operational commands and formations of customs ignore complaints by freight forwarders.
According to him, members of the association had paid a working visit to Webb Fortane in Dubai to compare the level of operational activities but were shocked that everything was efficient, seamless without any form of shoddy dealings with practitioners in the Middle East.
He also queried the irregularities in the Nigeria counterparts noting that quantum losses incurred by thousands of businessmen with consignments trapped by the downtime at most ports has been alarming.
Tanko disclosed that plans are afoot to engage management of the Nigeria Customs Service on the best way to address the irregularities noting that the minister of finance, Mrs Zainab Ahmed has been petitioned about the inefficiency on the part of Webb Fortane.
On the best way out of the alleged irregularities, Tanko called on the minister to critically investigate and re-examine the process of Webb Fortane operations .
While lamented on the alleged irregularities, the National Coordinator stressed that " Webb Fortane was appointed by the federal government of finance to implement a customs centric single window portal and the provision of IT and telecom infrastructure for Nigeria.
"Their system failure is outrageous; the network failure may last for more than four days at a stretch leaving us freight forwarders with huge backlog of demurrage running into millions of Naira.
"Webb Fortane was supposed to provide a single window solutions interconnecting all stakeholders involved in foreign trade allowing them from pre clearance to post clearance.
"In addition,they were to speed up customs and trade processes for both the traders and government but here in Nigeria, we are inundated with outdated infrastructure and software.
While speaking on the trip to Webb Fortane Dubai's trip, Tanko queried that " Our experience over there is what we expect hers adding stressing the need on how to recoup the monumental losses by government intervention.