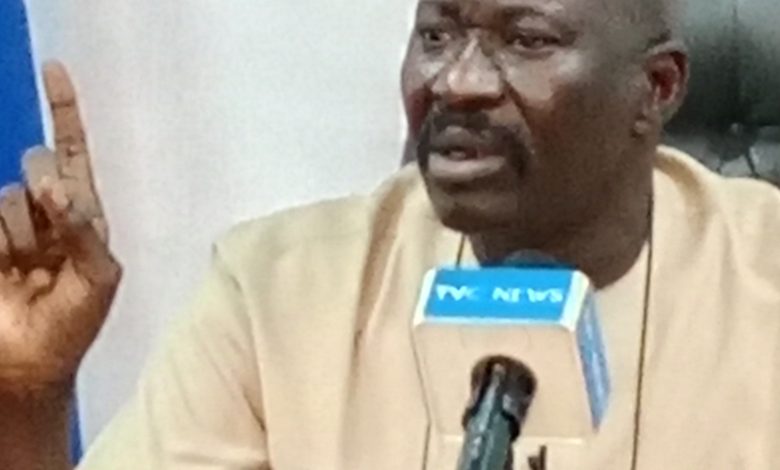 The fear of possible hijack by hoodlums has led to leadership of the National Association of Government Approved Freight Forwarders (NAGAFF) to withdraw it's members from the ongoing protest by freight forwarders against Vehicle Identification Number (VIN) valuation at Tincan port.
The National Coordinator of NAGAFF 100% Compliance team, Alhaji Tanko Ibrahim said at a press briefing in Wednesday that the information reaching the association has it that hoodlums from Ajegunle and Mushin are set to hijack the peaceful process
The new electronic system was introduced by the Federal Ministry of Finance currently implemented by the Nigeria Customs Service (NCS).
Recall that the protest against the VIN valuation enters fourth day on Thursday even as Customs management is yet to find a lasting solution to the imbroglio.
According to him, the NAGAFF executives at the national will engage management of the service on the best way in addressing the VIN policy, urging freight agents to engage customs constructively on the best way in resolving the agitation.
"Our eyes and ears are on the ground and I need to protect my people. We have strong information that yesterday night stroke this morning about that. The police and Navy have been alerted and that is why we have to withdraw from the ongoing project.
"We remember what happened to END-SARS where some people hijacked the peaceful protest and at the end we lost some lives .This time around we have confirmed information since yesterday that people from Ajegunle and Mushin are already participating in the protest.
"They don't know what is freight forwarding business and with such kind of people,before you know it, the situation will be out of control and I don't want anybody to tanish the image of 100% Compliance task team of NAGAFF because of the protest. And as we said because, we are going to engage customs on how they arrive at the value and valuation on vehicles .
"I repeat that NAGAFF 100% Compliance team is not part of the protest at Tin Can Island Port. I have already addressed that issues because we are going to meet with management of Customs.
"We are trying to avoid people coming to hijack this protest and am protecting my People from it and we are not the people doing the strike now and already our people have withdrawn from the protest at Tin Can Island Port.
He added that the e-valuation has come to stay but added that "We need to know how customs come to the value they placed on vehicles."