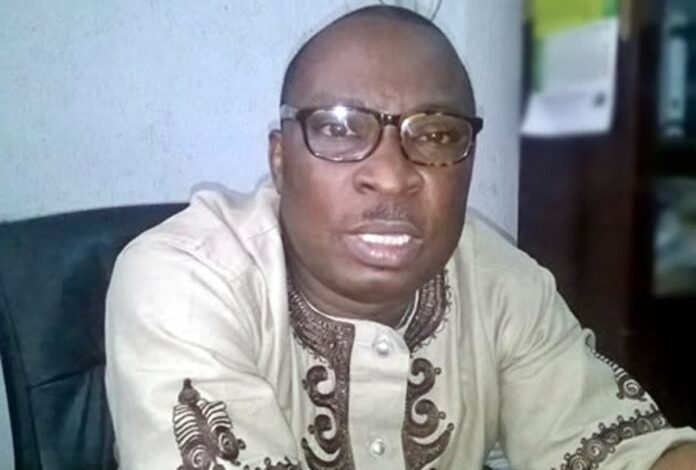 VIN Valuation gives room for 'Chua chua' – Kayode Farinto
…says Nigerians deserve to know the truth
Despite efforts by the Nigeria Customs Service (NCS) to explain the intricacies in the controversial Vehicle Identification Number (VIN) valuation platform by the Central Bank of Nigeria, clearing agents have picked holes in the system saying it gives room for human contact even as it does not shut the window of bribery and corruption
Kayode Farinto, Vice National President of the Association of Nigeria Licensed Customs Agents (ANLCA), in a release said that the system was configured by officers who deliberately left out some windows and laws to suit their personal gains.
According to him, the LEGAL NOTICE 30, which is a law that allows every used vehicle to enjoy rebate as per year of manufacture.and the rebate ranges from 10 to 50% reduction on duty payable was expunged from the system.
Full text of the release, "I read with consternation the submission of the national public relations officer of Nigeria Customs service and pity Nigeria ,asking myself ,at what point did we get it wrong in this part of the country.
"It is sheer hypocrisy to condemn the position of few ,freight forwarders that exposed the level non professionalism in the management of Nigeria customs service but because anything goes in this part of the world,Lies will always overtake truth hence the White will continue to look at us as a very backward race courtesy of our dark age and medieval behavior which is akin to pre human existence.
"First and foremost,every freight forwarder was tired of giving bribes,inhuman treatment by men of Ncs on the road,whenever they take delivery of their vehicles and the fact that,there was no uniformity on duty payable on same categories,year of manufacture and even with same cubic capacities of vehicles hence we all clamour that something urgently needed to be done on this issue.
"Permit me to digress because I was frontally campaigning for this in the last few months and it will interest Nigerians to know that the Comptroller general of Customs immediately keyed into our demand and directed that a Committee of Stakeholders be set up (which must include the Customs brokers and Customs officers) to meet and look into how this can work in the interest of the Nation.
"However Some members of the management team vowed that it will never happen due to the PECUNIARY GAIN that will elude them if this process is allowed to come to fruition. And they never allowed the Committee to be inaugurated let alone be set up.I stand to be corrected because ,I remember that we wrote series of letters reminding them on the need to set up this Committee but it was tactically avoided.hence the recent happening in the industry because ,up till now,we have it on good authority that only few analogue officers came up with values and data inputted in the VIN VALUATION and even forgot due to lack of knowledge to put into Consideration that LEGAL NOTICE 30, which is a law has allow every used vehicle to enjoy rebate as per year of manufacture.and this rebate ranges from 10 to 50% reduction on duty payable.
"Furthermore,talking about Artificial Intelligence,the great question we need ask these crop of fake innovators is ,does Artificial intelligence provide data? The answer is NO.Artificial Intelligence (AI) broadly refers to any human like display by a machine or system.in Artificial Intelligence,basic forms,computers are PROGRAMME TO MIMIC human behavior using extensive DATA FROM PAST EXAMPLES OF SIMILAR BEHAVIOR.where does your own data emanated from?
"We have unhindered access to world customs organization on the issue of data or Ex factory prices which would have form part of consideration to make the VIN Valuation work.
Finally, it will interest NIGERIANS TO KNOW THAT for this new systems to work and be devoid of corruption,it must be design in such that once u pay whatever the system 's give, the release ought to be automated but the designer of this system also deliberately, avoided this to still create room for physical contact and Chua Chua(Chua Chua is a language in the industry for settlement).
"We as patriotic Nigerians want this nation to move forward and are tired of being call names by people that are benefiting from our position hence we insist that,the right thing must be done and condemn all act of attempting to give freight forwarders bad name."
Farinto kayode Collins (phd).