Politics
Tinubu/Shettima inauguration: Groups Assure Nigerians of Good Governance.
Tinubu/Shettima inauguration: Groups Assure Nigerians of Good Governance.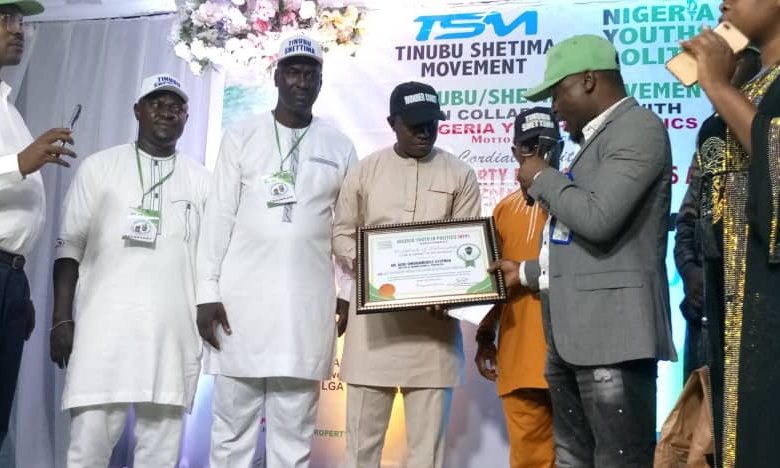 …Say Victory is a Divine Mandate.
…As TSM, NYIP Hold Thank You Party.
Emmanuel Ikpeama.
Ahead of May 29th Inauguration of Senator Bola Ahmed Tinubu and Senator Kashim Shettima as President and Vice President respectively, the Tinubu/Shettima Movement (TSM) and Nigeria Youths in Politics (NYIP) have assured Nigerians of the best governance in terms of infrastructure, economic development, education and security.
This assurance was given during a thank you party in honour of the President-Elect and his Vice by the groups.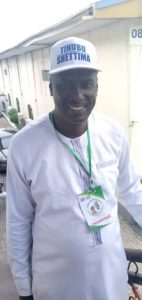 The chairman Tinubu/Shettima Movement, Honourable Tope Sanya stated that the essence of the gathering was not for a political party rally but to say thank you to all lagosians for their support, and for standing strong even in the height of different policies, yet they stood their ground and voted wisely.
He added that Nigerians should expect the best of governance from Bola Ahmed Tinubu and Kashim Shettima administration saying, following the antecedents of the President Elect, Nigeria will experience a great turnaround.
"You know Lagos State is a test case and this is a man that has put a template of 30 years in Lagos and today, we are witnessing the effective growth in Lagos and Lagos is the 3rd Largest economy in Africa and it is because of one man Bola Ahmed Tinubu, therefore Nigerians should be ready for a renewed hope for the country," he said.
In the same vein, the Vice President Nigeria Youth in Politics (South West), Comrade Olufowobi Olarewaju Desmond said that the decision to stand with Tinubu/Shettima was based on the antecedents and track records of the duo's profile of excellence and outstanding performance in both private and public sectors.
Comrade Desmond stated that the administration will usher in a renewed hope for all and sundry.
According to him, Nigeria as a nation in recent times has been divided along ethnic and religious lines but that the new administration will bring unity, peace and progress.
"Nigerians should expect the best from Mr President-elect and his Vice, both have track records of exceptional leadership qualities, integrity, transparency, innovation and known for giving the dividend of democracy to the people they governed."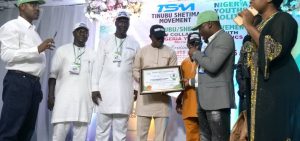 He said, "We are confident that the victory at the poll is God's plan for us, let us therefore support the new administration so that they can be able to deliver what they have promised during the electioneering period," he submitted.
The CEO of AS Wonders Homes and Properties, Dr Agbi Omobamidele Stephen stressed the need for Nigerians to support and pray for the new administration as he described Bola Ahmed Tinubu as a detribalized builder of men and a democratic man.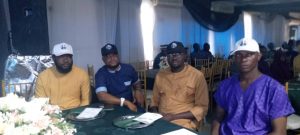 He went further to state that the President-elect has not only made politicians but successful businessmen who has set platforms for everyone to excel.
"Bola Ahmed Tinubu, when he was not a President, he was doing great, create a standard for Lagos State and now he is the President, expect more dividends. The truth is, we cannot have someone like Asiwaju and Nigeria as a country cannot move forward."
He therefore urged Nigerian youths to come out enmass, support and pray for the new administration.
The Secretary Tinubu Shettima Movement, honourable Prince Osunsami Adedeji Adegboke described Bola Ahmed Tinubu as a man with vision, a builder of persons and an innovator.
Hon Adegboke stated further that the task in governance is quite demanding but prayers and support for the administration will enhance dividends of democracy.
"The task of rebuilding the nation may look difficult but it is possible if we give the necessary support, l am appealing to Nigerians to trust God and expect the best from this administration, we should be thankful to God Almighty for giving us the people that will the pilot the ship of this country.
"Nigerians should know that this government belongs to everybody, so we cannot leave everything in the hands of the Government. I urge the youths not to lose focus but be determined, while calling on all other ethnic groups to support so as for the new administration to implement all the good plans of Bola Ahmed Tinubu and his vice.