Maritime
Outstanding performance: Buka, LPC Port Security Officer wins Diamond Award
Outstanding performance: Buka, LPC Port Security Officer wins Diamond Award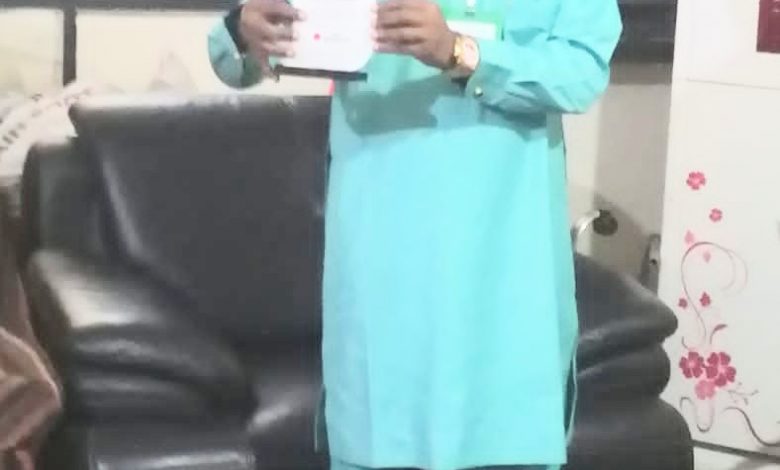 The Port Security Officer (PSO), Lagos Ports Complex (LPC) of the Nigerian Ports Authority (NPA), Mallam Kaumi Buka has been honoured with diamond award as the mist outstanding staff of the year, 2022.
The award which was presented to the amiable port official by Save Nigeria Freight Forwarders, Importers, Exporters Coalition (SNFFIEC), a pressure group in the Maritime industry, was due to his diligence and patriotic approach to his duty
The award according to the group, was to celebrate the NPA official for his dedication to duty, achievements and untainted life on duty.
The National Coordinator SNFFIEC, Chief Dr Osita Patrick Chukwu said that the leadership style of Buka is uncommon in the port and that he is an officer that refused to stain his garment proceeds of corruption.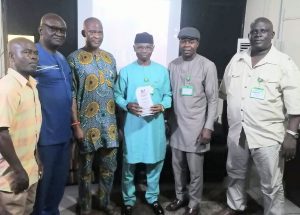 His words, "Your kind gestures and that of your officers towards the stakeholders at Lagos port s greatly speaks volume", adding that his operational style was appreciated by port users of LPC.
Osita described him as a perfect gentleman whose legacy at LPC, will be too large for anyone to fill when he eventually gets promoted ahd leaves the post because of his commitment to duty.
He added that Buka is a humble man who listens to complaints from stakeholders
He maintained that since his ascendance of office as PSO of Apapa port, the traffic logjam within the port has since disappeared
He noted that Buka should be handed higher responsibilities in NPA saying that there is assurance that he will surely deliver in his mandate.
Dr. Osita explained that the award was not monetised even as he said that the recipient truly deserves the honour.
He said NPA security personnel and the Port Police Commissioner Western ports have done much in the area of security within the port complex and the corridors, saying that cargo movement in and out of the port terminals have been seamless in the two years.
He further urged management of the NPA , led by Mohammed Koko Bello to further provide logistics for security personnel to enhance port patrol on 24hours basis.