Politics
NNPP laments system collapse in Nigeria, promises new approach to governance 
NNPP laments system collapse in Nigeria, promises new approach to governance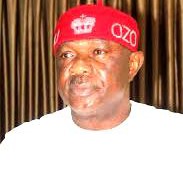 Dr. Boniface Aniebonam, founder of the New Nigeria People's Party (NNPP) has called for new approach to managing the affairs of the country because of what he referred to as system collapse in the country.
Speaking at a stakeholders meeting with the Presidential candidate of the party in Lagos on Tuesday, Aniebonam, who doubles as the founder of the National Association of Government Approved Freight Forwarders (NAGAFF) stated that there is urgent need to wrest power from the present government in order to give direction to power.
He lamented that the frustration in the country was getting too much.
He said, "I am vast in international trade, I am vast in logistics, I know the level of damage on the port and we need to change that.
"This is time to change approach. There is a system collapse in our country and we must wrest power to give direction to power. The frustration is too much.
"NNPP is under focus and we are not here to castigate anybody, anyone that does that in our party will have to leave us.
Referring to Dr. Rabiu Musa Kwakwanso, the founder who is also the spiritual leader of the party described the presidential candidates as a child of God ordained to provide leadership in the country in 2023.
"We have a child of God ordained to provide leadership in our country. In 2023, it is ordained that a leader must emerge."