Maritime
NIWA hints on desire to benchmark new growth process, projects in industry 
NIWA hints on desire to benchmark new growth process, projects in industry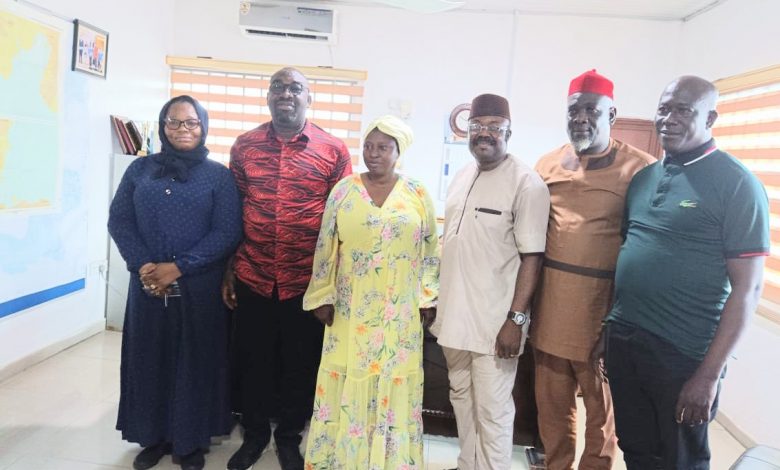 …as Area Manager, Braimah charges boat operators on technological innovations
National Inland Waterways Authority (NIWA) has hinted on desire of the industry to benchmark new growth process and projects in the industry.
The growth according to the agency, would will engender innovations and drive templates to speedy advancement of the brown water economy, targeting new jobs and contributing to national GDP.
Lagos Area Manager of NIWA Engr. (Mrs) Sarat Braimah  gave the hint when the leadership of Waterfront Boat Owners and Transporters Association Of Nigeria ( WABOTAN) paid a courtesy visit on her on Tuesday.
Braimah also called in the members of the new association to embrace technology in all aspects of water transportation economy.
Speaking during a curtsey visit to her office in lagos,  yesterday, by the newly inaugurated association led by its
She disclosed that NIWA will encourage Associations and groups, who are willing to partner with government to move the industry forward and enjoined WABOTAN to stay focused on its vision and aspirations inorder to avoid failure to its birth goals.
"We at NIWA will be watching your operations,  as go about your concerns. We know you Mr President and your passion for the industry and pray you stay focused and avoid positions which may cause problems for the industry " She explained.
The NIWA Area Manager stated that technology is the way to go in global markets and Nigeria water transportation economy cannot lag behind, pleading with the leadership of  WABOTAN and members to do things differently, and also showcase its membership profile and location of its business operations to help NIWA capture and deploy technical support to put WABOTAN operations in perspective.
"We must identify your members and effectively engage them, to know what they will do so that we can be well guided to ensure safety of waterways users and also monitor your day to day activities." She further explained.
Mr Tope Fajimirokun,  President of WABOTAN, stated that the association with presence in all littoral communities and states in the country,  is out to address certain challenges in the industry and has no business in being seen as a rival body but as progressive response to key developmental expectations by stakeholders in the sector.
His words, "We are clearly set to bring new ideas,  assist government to put in measures to empower and create more jobs,  and put to use technology to operationalise water transportation business,  train and retrain our members and effectively engage government towards improving the quality of service on our waterways." he said .
He added that the association will stay out of confrontation and will deploy research findings to compliment the process of developing policy growth issues by government to help escalate  private sector investment on the brown water economy.