Politics
NAGAFF@23 Sanwo-Olu, Jandor others to address maritime stakeholders in Lagos
NAGAFF@23 Sanwo-Olu, Jandor others to address maritime stakeholders in Lagos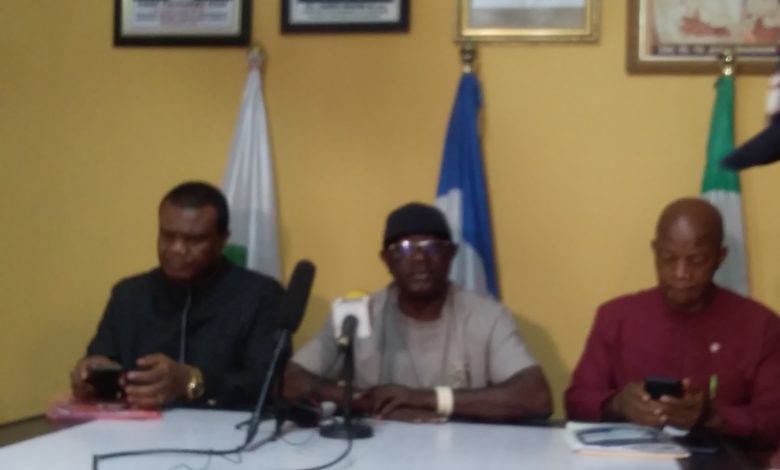 Gubernatorial candidates of All Progressive Congress (APC), Mr. Babajide Sanwo-Olu, People's Democratic Party (PDP), Labour Party and New Nigerian People's Party will address maritime stakeholders as the National. Association of Government Approved Freight Forwarders (NAGAFF) holds its 23rd anniversary on December 22, 2022 in Lagos.
NAGAFF@23 has as theme, "Good Governance : A Road Map To National Development is expected to hold on 22nd of December 2023 at Rockview Hotel Apapa,Lagos.
Highpoints of the event according to the Organising Committee will feature gubernatorial candidates of four political parties contesting in Lagos State next year to disssect the port Industry and proffer solutions to the existing deficiencies.
Speaking at a press briefing on Tuesday, Founder of NAGAFF, Chief Boniface Aniebonam affirmed that the focus of the association's 23rd anniversary is to promote unity and understanding among political gladiators as well as enable them to engage maritime stakeholders about what they intend to do differently.
The founder of NAGAFF stressed that since the formation of the association in 1999, it has successfully ensured the implementation of the Deep seaports, outer port terminals and other significant reforms in the maritime industry.
Aniebonam explained that the guests of honour for the event would be the Lagos state governorship candidates of the All Progressives Congress (APC) Governor Babajide Sanwo-Olu, Peoples Democratic Party (PDP) Abdul-Azeez Olajide Adediran , New Nigerian People's Party (NNPP) Jim-Kamal Olanrewaju Olalekan, and Labour Party (LP) Mr. Gbedebo Rhodes-Vivour and others
The founder stressed that NNPP is an offshoot of the port industry under NAGAFF. He however called on all stakeholders support to add value to the party by voting for it in during the 2023 Presidential elections.
"NAGAFF is a pace setter. We are children of God. We are not against anybody and we can never be against anybody. When we took up in 1999. We began the advocacy of the Deep seaport and other terminals, looking at the cargo throughput and re could for see what is going on currently in the industry.
Similarly, Chairman, Organising Committee,NAGAFF @23, Deputy President NAGAFF, Seaports , Chief Afam Chukwuma, noted that the time of the event would be 2pm adding that notable players in the maritime industry would be attending the event to share their thoughts on how to develop the port industry.