Sport
Maritime Cup: Ezisi, Chidozie motivate NAGAFF players as team wallops Josepdam in first group game
Maritime Cup: Ezisi, Chidozie motivate NAGAFF players as team wallops Josepdam in first group game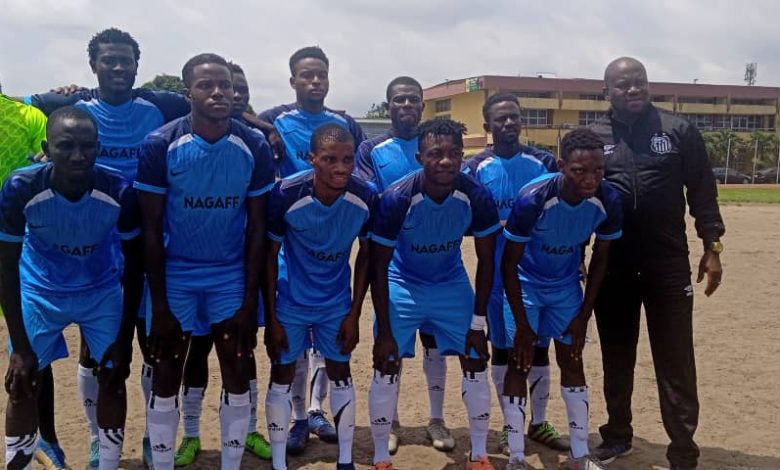 The National Association of Government Approved Freight Forwarders (NAGAFF) football team on Wednesday started on a winning note as it trashed Josepdam football team two nil in the ongoing Maritime Cup football competition.
Recall the ENL showed superiority to HPI in the opening match of the competition on Tuesday.
The match which held at NPA sports ground in Surulere, Lagos, saw NAGAFF score the first goal barely 17 minutes into the first half through Emmanuel Chijioke.
The keenly contested game recorded several missed goals by the NAGAFF team but Okafor Chucks slotted in the second goal to seal the victory at the nick of first time.
All thanks to the National President of NAGAFF, High Chief Tochukwu Ezisi and Tin can chapter Chairman, Fwdr. Emeka Chidozie who placed a prize tag of N50,000 and N20,000 respectively on each goal scored by the team.
The prize money went a.long way to spur the team to a win in the crucial encounter between the two teams in group A.
NAGAFF team lost so many scoring opportunities and had 4 unconverted corner kicks.
NAGAFF team will take on Dynasty football team in its second group game at the NPA sports ground on October 22 by 3pm.
Recall that NAGAFF won the 2014 edition of the cup.