Maritime
Freight forwarders accuse APMT of frustrating maximum use of scanners
Freight forwarders accuse APMT of frustrating maximum use of scanners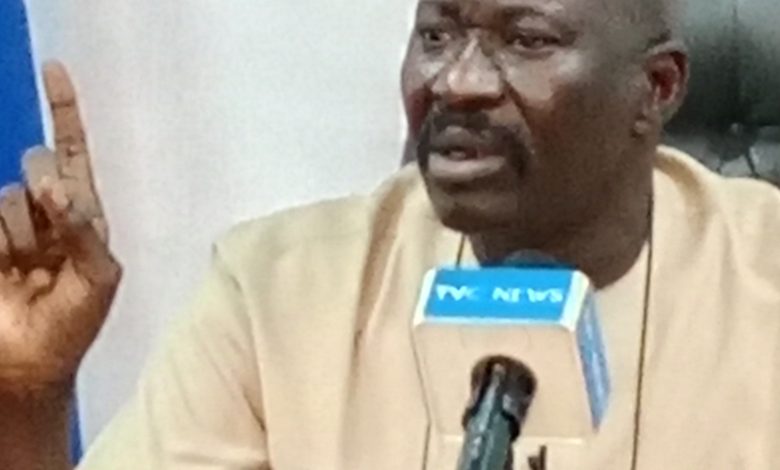 …threaten to withdraw service
The National Association of Government Approved Freight Forwarders (NAGAFF) have decried the frustration of scanning system by the management and staff of AP Moller Terminals (APMT).
The 100 Compliance team of the association on Wednesday stated that the scanner which has the capacity to scan up to 800 containers per day, has not been functioning maximally as it only scans between 50 to 80 containers everyday.
The group lamented that the staff of APMT deliberately refuse to move containers to the scanning site unless until they are tipped by the freight agents
Speaking, Coordinator of the Compliance team, Alhaji Ibrahim Tanko told reporters at a briefing that it sometimes takes up to two weeks before a container is positioned especially if it has to go through physical examination.
Tanko who stated that some of the pains experienced by freight forwarders include undue delay and multiple charges at the scanning site, lack of capacity and manpower by APMT, the organisation enriching itself through demurrage accrual, added that the strategy is make more money.
In the release made available to monarchsnews.com, Tanko stated that "For personal gains, an extortion ring exists between the scanning manager, the plant driver and the truck driver where we pay not less than N50,000 as bribe for our containers to be loaded for scanning.
"To scan your container takes a lot of time and resources, often resulting in multiple charges and attendant demurrage.
"We recall several incidents of container broaches in connivance with criminals involving import of Tramadol using their company ambulance.
"Several containers of illicit drugs were also traced to some of their staff
"If APMT is desirous of facilitating trade, they would live up to their boast of having the capacity months after the arrival of the machines.
"We believe a contrived crisis is meant to sustain a criminal enterprise. Woe betides you if your container fails the scanning test! You are compelled to make another payment for physical examination. This takes days, if not weeks for your box to be positioned.
"If you are lucky to have completed your release process, you are yet again compelled to pay for loading.
"This gas been taking a lot of stress and expenses on our teeming member. If a box waits for up to a month to be scanned, then the intention of facilitating trade has been defeated," he stressed.
As a result, the group has stated that if the anomaly fails to end before Monday, 24th October, 2022, the members will be compelled to withdraw their services from the port.