Religion
Eld-el-fitr: Muslims urged to Pray for Peace of the Country.
Eld-el-fitr: Muslims urged to Pray for Peace of the Country.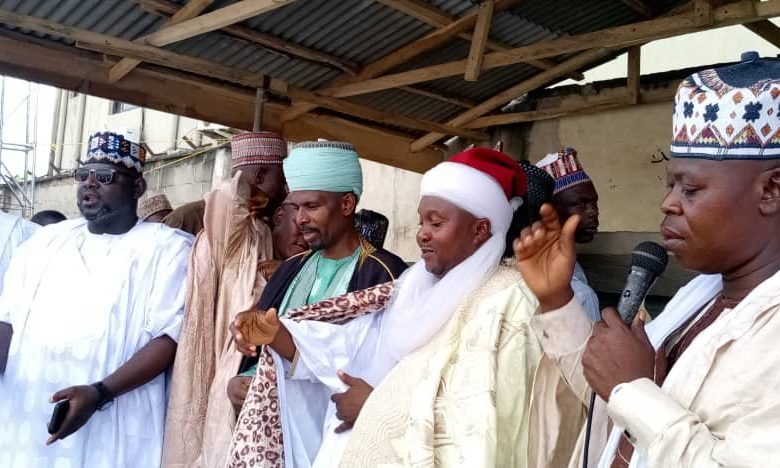 Emmanuel Ikpeama.
Muslims have been enjoined by religious leaders to reflect on and maintain the virtues of the season.
The call is coming after millions of Muslims globally gathered to mark Ed-El-Fitri, a day Muslims mark the end of the holy month of Ramadan.
The Chief Imam of Egbe Central Mosque, Alhaji Lookman Adisa Tijani in his sermon, urged Muslims all over to use this period to pray for the peace, unity and progress of Nigeria.
Alhaji Tijani appealed to Muslims in the country to live in peace with one another irrespective of tribe, religion or political affiliation.
In his words "I wish to felicitate with all Muslim faithfuls to imbibe the teaching of holy Prophet Muhammad who is a lover of peace as lslam is all about peace.
"I therefore wish them God's guidance and blessings,while urging them to pray for peace and prosperity of the Country.
"This is the time to ask from Almighty God and this is paramount to all Muslims," he stated.
He stated further that the incoming administration should be given the full support so as for the government to actualize its aims and goals.
In the same vein,the Oba of Elegbe of Egbe Kingdom, His Royal Majestic, Oba Ashimiyu Dada Atta Atanda Olorunfemi admonished the Muslim faithfuls to imbibe the teachings and all they had learnt during Ramadan in their daily activities to live as true Muslims beyond the period of Ramadan.
The monarch emphasised the need to live in peace, by being their brothers' keepers and be kind to one another.
The Former Local Government Chairman Egbe/Idimu Council re-emphasised the need to pray for the newly elected leaders taking over the mantle of leadership in the country for the success of the administration especially the President Elect, Senator Bola Ahmed Tinubu whom he described as a detrabilised and Visionary leader.
"Nigerians should pray for Peace, love and unity, we should stop fighting and killing one another, rather we should embrace each other as brothers and sisters.
"Our new President-elect has a lot to deliver, so, all we have to do is to be patient with him because he has done it before when he was the Governor of Lagos State. Take a look at the transformation going on in Lagos, being executed by past and present governors, are all Asiwaju's masterpiece," he submitted.
Oba Ashimiyu wished everyone in Egbe kingdom and its environs long life and prosperity as they celebrate with love.