Maritime
"Effedua Is A National Maritime Asset", CMA Rector
"Effedua Is A National Maritime Asset", CMA Rector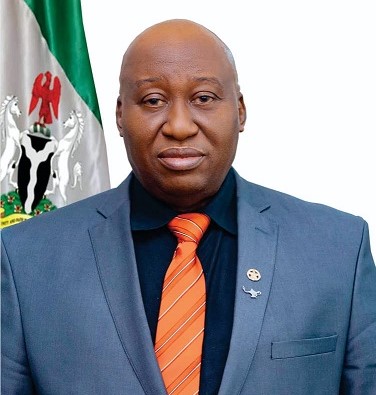 A foremost Maritime academic and Rector/Chief Executive Officer of Crown Maritime Academy (CMA), Dr. Musa Akinyemi has described the Rector of Maritime Academy of Nigeria (MAN), Oron, Commodore Duja Effedua as national Maritime asset.
Dr. Akinyemi said that the rector's indubitable score card earned him the credential.
He added.that Effedua is a credible, authentic, balanced, neutral chief executive whose management team has done much for the academy which has brought credibility to President Muhammadu Buhari s administration.
In his message to our correspondent, the academic said, "At the fore-front of the campaign for national maritime patriotism, and perhaps in recognition of Crown Maritime Academy, CMA's relentless advocacy to sustain Nigeria's economy and her maritime potentials via education, training and research, the senior management team of CMA was officially invited to a Special Facility Tour of the Maritime Academy of Nigeria (MAN) Oron, Akwa Ibom State.
"The Official Tour took place between 2nd and 4th of August, 2021. Led by the Rector, Dr. Musa AKINYEMI, the CMA delegates included Dr. Martins NDU, the institution's first and former Rector; Mrs. Titilayo ONUKWU, Registrar; and Mr. Gboyega ONI, Head of Media Affairs.
"A trip that took place towards the end of the 1st term of office of Retired Commodore Duja Effedua, MAN Oron Rector; it was one of such stakeholders appraisal necessary to generating credible, authentic, balanced, neutral and indubitable score-card both for the current MAN Oron Rector's Management Team and the President Muhammadu Buhari Administration.
"The excellent performance of a great colleague and brother Rector became overwhelming", remarked Dr. Akinyemi on seeing a comatose MAN Oron revived and rejuvenated to being a 21st century higher education institution berthed in Nigeria.
"On the role and grand stand to repositioning and modernizing Nigeria's first and foremost Maritime Training Institution (MTI), Dr. Musa AKINYEMI wrote in MAN Oron's Personage Visitors' Book, "Highly impressed with the current and on-going transformation of MAN Oron under Cmdr. Emma Effedua and recommend that the great achievement, being selfless, courageous and uncommon, must be sustained".
"Now that the Maritime Academy of Nigeria (MAN) Oron is better and back to be our bold and big brother, the maritime education and training facilities and capacities there will not only enable Nigeria re-claim her maritime nation status globally but also boost the world's black maritime human capital especially for West and Central Africa."