News
Easter: Ogun TRACE deploys operatives to major corridors for effective traffic management.
Easter: Ogun TRACE deploys operatives to major corridors for effective traffic management.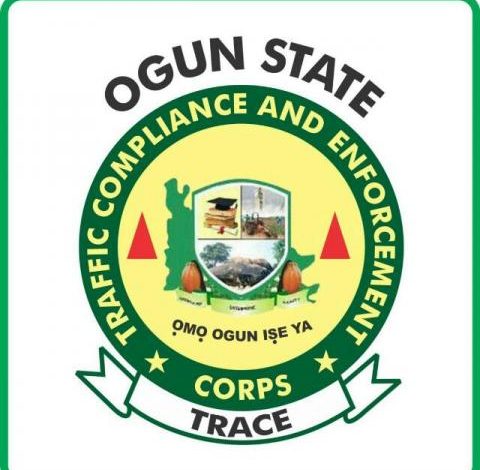 Ogun State Traffic Compliance and Enforcement Corps (TRACE) said it has commenced operation "SAFE & RESPONSIBLE DRIVING", throughout the 12 Ogun major traffic corridors in the state for safety during the Easter period.
The twelve major traffic corridors include the Lagos-Ibadan Expressway, Atan-Lusada-Agbara-Badagry Expressway, Interchange-Sagamu-Ijebu/Ode-Benin/Ore Expressway, Abeokuta-Kobape-Siun-Interchange Expressway, Lafenwa/Rounder-Olorunda-Aiyetoro-Imeko-Ilara Border amongst others for constant motorised patrol, 24hrs on daily basis, to ensure safety of road users.
In a statement on Saturday e-signed by the Corps Public Relations Officer (PRO), Cdr. Babatunde Akinbiyi, the exercise is to guarantee effective traffic management, timely clearance of obstructions, prompt rescue/emergency service and collaboration with other security agencies on the 12 major traffic corridors in the state before, during and after the Easter Celebration.
The statement added that according information from the TRACE Corps Commander/CE, Cdr. 'Seni Ogunyemi, the operation which commenced on Monday, 11th April, 2022, through Friday, 22nd April, 2022, will involve the deployment of the full strength of TRACE Corps operational resources to man strategic beats and choke points, especially diversion and construction zones across the state 12 major traffic corridors, to check the excesses of recalcitrant motorists.
"More so that, the Corps envisage a high volume of vehicular and human traffic during the Easter holidays, with its attendant traffic build-up, breakdown of ill- maintained vehicles, obstruction, speeding, reckless and drunk driving and road crashes."
The release further urged all TRACE Corps operatives to be humane, civil and exhibit a high level of professionalism, just as it charged the general public, particularly the motoring public, to ensure a crash free celebration.
While wishing the Christendom a happy and felicitous Easter Celebration, the TRACE boss enjoined motorists to ensure strict compliance to traffic rules and regulations, as any vehicle apprehended during the celebration for traffic infraction will not be released until Monday, 25th April, 2022, when the Corps would have ended the Easter Special Operation Order.
However, for feedback calls in case of emergency situations, the corps said the following numbers could be reached: 112 ( Toll Free Line); 0810 179 2333; 0803 423 3209; 0803 491 9165.