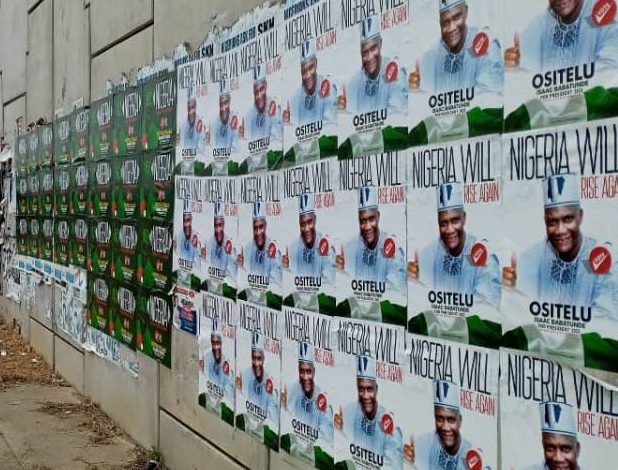 Strong indications have emerged that 2019 presidential candidate Engr Isaac Babatunde Ositelu might be considering to contest the 2023 polls, as his campaign posters were visible in the Niger Delta Region.
Reports on Monday confirmed posters and billboards of the politician who contested in the last presidential election under Accord Party.
Some of the posters have inscriptions like "Nigeria Will Rise Again", "Ositelu Isaac Babatunde for president in 2023 elections," among other slogans.
The campaign posters were sighted in Rivers, Delta and Bayelsa states for over a week now.
Though the politician is yet to declare his intention to contest the number one citizen position but sources said plans were on ground for him to announce to the world of contesting the presidential post.
It was also gathered that the politician may not contest under the Accord party as consultation is till ongoing.
Ositelu, had promised to rebuild Nigeria's broken infrastructure, if elected. Ositelu, an engineer with diverse local and international industry experience, also vowed to unite Nigerians regardless of tongues and creeds in his 2019 campaigns.
He had described as selective, undemocratic, bias, subjective and unabashedly discriminative the decision of the National Election Debate Group (NEDG) to handpick only five out of the 98 presidential candidates in the 2019 presidential election for the presidential debate.