Maritime
Western Port police seeks synergy with Customs for information, intelligence gathering 
Western Port police seeks synergy with Customs for information, intelligence gathering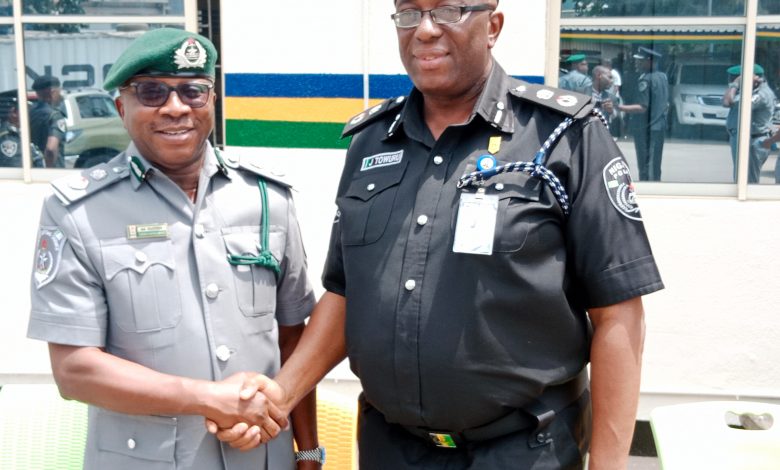 The Commissioner, Western Port police command, CP Jonathan Towuru has called on Nigeria Customs Service and other stakeholders to work in synergy with 4he Port police for efficient policing if the sector
He made the call when the Customs Area Controller of %incan Island Port command, Comptroller A. A. Oloyede paid a working visit to the commissioner in Lagos on Tuesday.
The commissioner reiterated the importance of information sharing in promoting trade facilitation policy of the Federal Government.
According to CP Towuru, information sharing, intelligence gathering as well as inter agency collaboration is unavoidable in achieving effective security of the Maritme environment.
The western Port police boss also assured stakeholders withing the jurisdiction of adequate security.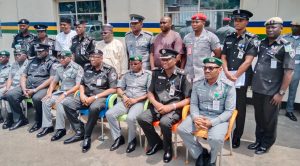 He said, "In Apapa port, stakeholders job  are defined while some are not but if we can capitalise on our synergy we will win the fight against any form of criminal elements within our ports.
"Security comes up before welfare, and who will promote the security? It is we the police officers. We will support customs in the ease of doing business in our ports and we just have to work together to achieve the mandates of the federal government". Towuru expressed.
Responding, Comptroller Oloyede appreciated the commissioner for prompt deployment of Police operatives to secure the customs command during the VIN Valuation protest.
Oloyode expressed satisfaction over the transformation of the port police command adding that the force and customs are brothers even outside the port environment.
He said the police has been supportive to customs operations at the ports, stressing that the courtesy visit will further strengthen  relationship between the two agencies of the government.