Crime
Western Port, NRC police in synergy against vandals, others in ports
Western Port, NRC police in synergy against vandals, others in ports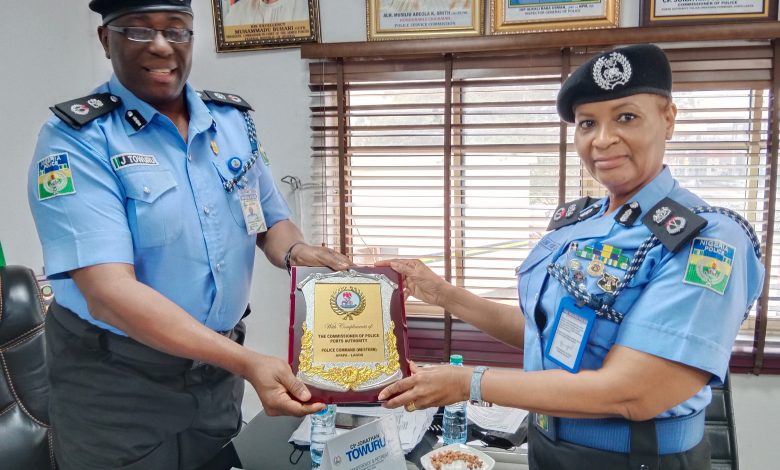 The Western Port Authority police and the Nigerian Railway Corporation (NRC) police commands on Thursday agreed on a synergy to secure the rail lines and.other government facilities that pass through the corridor from vandals and other criminal elements.
The two police bosses, CP Jonathan Towuru and CP Yetunde Longe of Western ports and NRC commands respectively, also agreed that the security of the facilities will promote intermodal system of transportation in the country which will in turn facilitate ease of doing business.
The NRC commissioner, Longe had visited the western port command to seek the support of the Port police to help secure the railway infrastructure that pass through the western Port command due to inadequate manpower and other logistics.
She made the request during a courtesy visit to the western Port police command headquarters in Apapa.
Longe said NRC police had found it necessary to seek support of host communities against activities of vandals and criminal elements saying rail lines pass through 25 out of 36 states in Nigeria.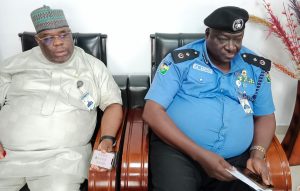 Displeased with activities of vandals, she said she had to seek support of host communities to help secure the rail lines.
She applauded the minister of Transportation for working hard to ensure that the rail lines are adequately secured from vandals as well as the railways from bandit attacks.
The Western Port Police Commissioner, CP Jonathan Towuru in his response expressed commitment and readiness to synergize with the railway counterpart because according to him, all efforts must be put in place to ward off insecurity and all forms of vandalism to achieve the government's drive of ease of doing business in the port.
He assured that his command would work round the clock to provide adequate security of government assets and facilities
He maintained that linking of the port with rails is to achieve trade facilitation and that any distortion, would defeat the purpose hence the need to secure them.
CP Towuru who stated that rail linking Apapa port, Lillypond and Ijora pass through the command, believed that cooperation between the two commands would facilitate quick arrests of culprits and prosecution of railway cases.
His words, "We are trying to see how the intermodal system of transportation will fully key into government policies. It is a good visit and very soon, we all shall see positive results from this collaboration."