Crime
Wearing dark glasses, excessive humility: signs of drug abuse – NDLEA
Wearing dark glasses, excessive humility: signs of drug abuse - NDLEA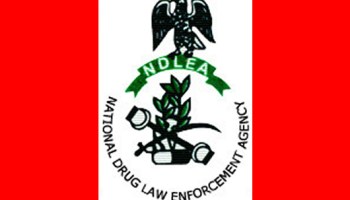 The National Drug Law Enforcement Agency (NDLEA) has stated that some of the signs used to identify drug abusers include wearing dark glasses, excessive humility, possession of drug paraphernalia like pipes, rolling paper,syringes, lighters matches, among other things
The Deputy Commander of Narcotics, Ahmed Ramat Deputy Area Commander (DAC) Tincan Island Special Command stated this while delivering a lecture at the commemoration of 2022 International Day Against Drug Abuse and Illicit Trafficking held at Tincan Island Truck Park, Tincan.
In his explanation, he said some drug users cover up their reddish eyeballs with dark glasses to avoid being suspected or seen as drug users.
He also noted that some drug abusers always want to cover up their drug consumption by trying to show humility to everybody.
Ramat who delivered lecture, identified the followings as signs of drug abuse: Possession of drug itself, Possession of drug related paraphernalia like pipes, rolling paper, syringes, lighters, matches, etc. Unusual use of perfumes, air fresheners, incense, mosquito coil, insecticides, chewing gum, all as cover-up to suppress the odour or smell of drugs, being unusually withdrawn or evasive.
Others are; tardiness and truancy (late and slow to act), downward performance in work or school, deviant behaviour e.g. stealing, lying, fighting, trouble with the authorities, deteriorating health, memory lapses, short attention span, difficulty in concentration.
Speaking on the consequences of drug abuse, he categorized it into three areas including, physical, social and psychological consequences.
His words, "For physical consequences, this user is exposed to having serious health problems that affected vital organs and functions of the body these include; High blood pressure, Hepatitis. AIDS, Nervous breakdown, Damage to unborn babies, poor blood supply and circulation, premature death, among others.
"Psychological Consequences: There is Sleeplessness, Restlessness, Anxiety Depression, Psychosis (distorted perception of reality), Paranoia (fear and afraid of people). Hallucinations.
Delusion and craving desire (over estimation
"Social Consequences: Show how an individual drug taking habit affects other and the society at large.
Some of these are loss of job, dropping out or expulsion from school, truancy and deviant behavior, criminal activities, destitution (homelessness and lack of money for basic things of life).
On avoiding drug abuse, he said it included decision making skills, interpersonal relation skills, communication skills, assertive skills and so on.
He advised, "Arm yourself with information about drug and drug abuse, be assertive while saying "NO," change the subject, suggest alternative activities, ignore the person, walk away.
"Be involved in hobbies or positive pastimes (pastime-interest / activity that somebody pursues in his spare/leisure time).
"Avoid situation or places where drug are used. e Avoid people who use drugs. Build self-esteem, know your positive qualities and depend on these when under stress.
Use your understanding of drugs to help your peers and others around you, avoid and resist drugs. e Encourage those using drugs to seek help. Report those using or selling drugs to law enforcement official (NDLEA), join drug free club.
"Conclusion: Drug abuse in whatever form is dangerous and should not be tolerated in our society. As explained above, the consequences of drug abuse is enormous. We must therefore, work collectively towards preventing, destroying our home, our schools, our workplace, our society, and our country at large."