Business
We need to change our currency design frequently to avoid counterfeiting – CBN
We need to change our currency design frequently to avoid counterfeiting - CBN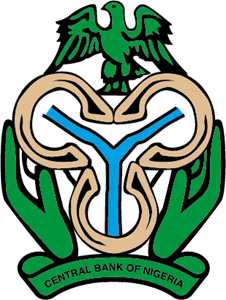 The Central Bank of Nigeria (CBN) has threatened to penalise commercial banks that fail to adhere to the directive of loading the redesigned notes in their Automated Teller Machine (ATMs)
The apex bank also stated that it is necessary to change currency design frequently to avoid counterfeiting the currencies.
The Director of Currency Operations of CBN, Ahmed Umar stated this in Abuja at a training session on Monday.
The training was held for State Directors of the National Orientation Agency.
CBN had last week directed banks to halt dispensing the new currency notes over the counter but make them available through ATMs.
Citing the reason, Umar said the directive was aimed at ensuring the January 31 deadline for the withdrawal of old naira notes in circulation was met.
He said, "We want to use this training session to pass a message that CBN has enough currency notes to go round the general public," NAN quoted him as saying.
"We, CBN management, have mandated banks to stop putting old notes in their ATM machines. They should only put the new notes.
"And there is a serialisation of the policy that they can put either N500, N1000 or N200 note whichever denomination they have or combination of any of those notes, they should just put a new note in their machines.
"We are going to monitor to ensure that the banks comply and if they don't, we have a penalty for non-compliance."
He said in many countries across the world, it took a few years to change a currency note design.
"In our own case what we had was basically over 20 years of having the same design of note," Umar explained.
Over that period, what it did to us was to create an avenue for some people to master the act of counterfeiting the note.
"In our own case, what we have is the minimum of 17 years or more for us to redesign our currency.
"If you notice the N1000 note that was introduced in 2005, it took 17 years for us to redesign it. N500 and N200 notes were also redesigned after 21 years and 22 years respectively.
"So, if currency notes stay too long in the system, there is a tendency that people who counterfeit make a lot of efforts to produce the same notes.
"So, that is why there is a need to change our notes regularly."
He said N500 and N1000 naira notes constitute 99 percent of the currency notes that are being targeted by counterfeiters.
"It is simple logic, the effort you put to counterfeit N1000 is the same effort you put to counterfeit N5," he said.
"So, why will they waste their energy doing small note; they always target the higher note particularly N1000, because of values attached to it."