Maritime
Union lauds port Police, seeks stakeholders' empowerment for operatives for effective operations.
Union lauds port Police, seeks stakeholders' empowerment for operatives for effective operations.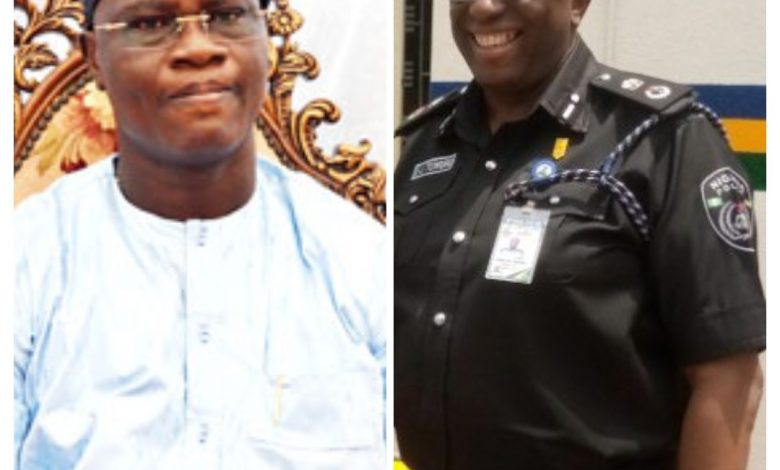 …says port Police vehicles are 1916 trucks, need replacement.
The Maritime Workers Union of Nigeria (MWUN) has called upon the management of the Nigerian Ports Authority (NPA) and other relevant stakeholders in the maritime sector to help to provide adequate equipment and logistics for the Western Port Police Command.
The union leadership maintained that it is improper for the security agency to use ramshackle trucks for their operations especially for distress calls.
The Stakeholders'intervention according to MWUN, would help in more effective port security.
The labour union who commended the Commissioner in charge of the Western Port Police Authority Command, CP Jonathan Towuru for his doggedness and efficiency, added that he needed more logistics for better delivery.
President General of MWUN, Comrade Adewale Adeyanju in chat with newsmen on Friday in Lagos, stated that operatives of the police at port level need to some level of encouragement and moral booster through provisions of logistics, like patrol vehicles, motorbikes and other sophisticated communication equipment to enhance their performance.
Adeyanju lamented that personnel of the Force at the seaports in Lagos lack adequate equipment to perform optimally, urging management of NPA to look inward and provide the need equipment to boost their operations.
He further decried the rickety nature of operational vehicles at Police personnel disposal pointing out that security should not be limited to the operatives of the force alone but stakeholders in port operations.
The President General recalled that the recent incident resulting to loss of life at ENL Consortium Limited Terminal, Lagos Ports Complex (LPC) would have led to total collapse of port operations if not for the timely Intervention of operatives of the port police.
He said with the swift response from the police personnel to maintain orderliness and sanity against the backdrop of workers groaningyand agitations over their colleague's death saved the port system from total collapse.
The labour leader reiterated that "They are trying, we have to give it to them, you all know what we all passed through in the time of COVID-19 and insecurity in the port in the past but the port security now has been fantastic, they are doing well
"We interface with them on daily basis. The port Police command is doing well. They have been able to curtail most of the things that would have caused violence or mayhem in the port.
"For instance,.look at the case of the guy 5hat dies at ENL, if it 2ere before, you know what would have happened. I only instructed the workers to close and go home because we cannot continue to be having crisis upon crisis in the port
"I give it to the Port Police command because the efficiency is there but they need to be empowered.
"The Nigerian Ports Authority should empower them, give them necessary equipment to work better
"If you see most of the trucks they are using, they are 1916 trucks, outdated trucks that they gave to the port Police command, NPA should give them what they deserve because they are doing a very good job.
"If they don't have equipment to work with, how do you talk of efficiency? They should not relax because the port is peaceful today, they should prepare them for any eventuality.
"So, if there is distress in Tincan Island, they will start looking for motorbike, this is uncalled for, the policeman should be equipped and encouraged so that they can render more service," he submitted.