National
Trouble looms as Ajaero orders Wike, Ikpeazu to open union secretariat, pay 22 months salaries
Trouble looms as Ajaero orders Wike, Ikpeazu to open union secretariat, pay 22 months salaries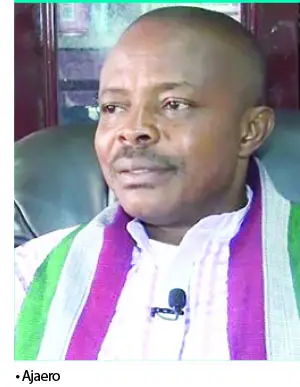 Nigeria Labour Congress (NLC) on Wednesday, called on the Rivers State Governor, Nyeson Wike to unlock the secretariat of the union he allegedly locked
The national body of workers in Nigeria also called on the Abia State Governor, Okezie Victor Ikpeazu to pay the 22 months salaries owed the workers of the state.
The new National President of the labour body, Comrade Joe Ajaero made the call during a dinner night held in honour of the new executives who emerged at the 13th Quadrennial National Delegates Conference on Tuesday.
Ajaero while appreciating the immediate past members of the National Administrative Council (NAC), maintained that the era of oppressing workers in the country is over
He pointedly told employers of labour in the banks, all sectors of the economy as well as governors that new era had been birthed saying things would be done differently with the new executives
He assured Nigerian workers to be have hope in the new NAC saying the Union would search and rescue every oppressed worker across the country
His words, "Comrades, I want to thank you for this seamless conference I want to use this opportunity to thank our global president to make this happen . All these happened because he was committed in this process, he has global experience and has put it into practice for us to have global best practice.
"Having domesticated this global best practice, we must be seen to be excellent. As NLC moves from this moment, we cannot make you second class. We have to be the best in Africa, first in the world.
"Like we said in the afternoon, every worker that is oppressed should know that they have a father
"Go and tell them in the banks tell them in all the sectors, tell the governors. The era has passed, we will go down to search for any worker that is being oppressed. From henceforth, the nonsense is over, never again.
"Those who are here should tell the governor of Rivers State that the thing he used to lock our secretariat, he should unlock it.
"Tell the Abia State governor that he should pay the 22 months salaries.
"We cannot run away from our problems, if we run away from our problems, who will solve them for us?
"Check out me and my colleagues,the they are generals who have fought battles. ,Check them ano after the other, they have fought battles and have won laurels. The new NAC, we will not disappoint you," he submitted.