Uncategorized
"Social media has taken Journalism to the street" – Aniemu, social media guru 
"Social media has taken Journalism to the street" - Aniemu, social media guru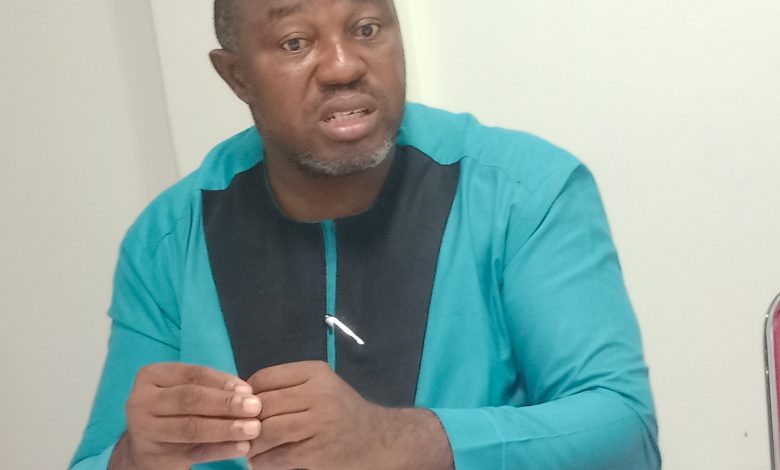 A social media expert and erudite journalist, Mr. Ismail Aniemu has described the use of social media in modern journalism as tool for information gathering
At a lecture organised by the Executive of the Association of Maritime Journalists of Nigeria (AMJON) on Wednesday, Aniemu told the body of maritime Journalists that social media has revolutionalised and liberalized media practice globally.
He stated further that the SM has brought newsroom to the streets even as it makes it easier for anyone at anytime from anywhere to report events as they happen.
Stating some.other importance of social media, the Publisher of Journaling magazine said, "At face value, journalists not only benefit from the exposure that digital environments bring, but also have unlimited amounts of information available at their fingertips.
"Moreover, there are millions of conversations taking place over a multitude of platforms, meaning that those working in this field need to be online to stay in the loop.
"Social media helps journalists build a reputation: Although it can be difficult to imagine a society without social media, it was not that long ago when journalists had to break boundaries in their field or win major accolades to have a good reputation.
"Nowadays, it's a lot easier to make a name for yourself due to how fast information travels online. You have the ease of sharing a news story as soon as it breaks — or as soon as you write a piece covering it, at least.
"As a source of information and knowledge for your followers, you can regularly share your pieces and build a following of loyal readers along the way. After all, most publications have writer profiles that include their social media @ handles these days anyway.
"Although, it doesn't have to be strictly business on their social platforms. Journalists can use social media to foster a more intimate connection with their followers. They can share insights on trending topics, chat with their readers regarding their content or liaise with those also working in their field.
"The more a journalist engages on social media, the greater likelihood that they will make a name for themselves — both in their industry and with the public at large.
Social media allows publications to expand their reach
These days, everyone is on social media — which means that the number of consumers you could possibly reach is limitless. After all, it is predicted that there are going to be 3.96 billion social media users worldwide in 2022.
"Given this wide net of potential readers, journalists and publications have the opportunity to reach thousands (if not millions) more readers by simply sharing their content on social media.
"Twitter, for example, is considered to be the complementary social platform for journalists and publications because it enables them to share breaking news as soon as it happens. For this reason, many consumers use this platform to follow news stories or to chip in with their own two cents when something is trending.
"By sharing accurate and authentic content that users crave, you can expose your work to a whole new world of readers and expand your reach over time. Say hello to journalism's next big thing!
"Social media opens the door for more diverse conversations. As mentioned, everyone and their mother is active on at least one social media platform. This means that these digital environments are populated by diverse groups of people who enrich the online space with their unique perspectives.
"As a journalist, you probably know how important it is to be learning constantly and expanding your levels of awareness. Platforms like Twitter and Facebook are highly discursive and also widely used, making it the place to be for journos.
"Why do we say this? Well, because of the diversity that social media brings, journalists can use it to ask questions and learn about different cultures, experiences and opinions."
Speaking further, he highlighted some of the negative features of the use of social media which according to him, include influx of unprofessionals which inadvertently engender fake news, exaggeration, among other issues.
"On the not-so-bright side, the Internet and social media are polluted with a ton of fake news and misinformation. As everything that spills into the digital void can't be fact-checked, it can be difficult to separate the facts from the falsities. However, despite these hindrances, social media has done a lot of good for the journalistic field.
Fake News, Unethical Practices, Mob Journalism, Regulatory Impediment were some of the challenges highlighted by the social media guru.