Maritime
Smart technology key to the success of seaports, inland dry ports operations in Nigeria, Jime says 
Smart technology key to the success of seaports, inland dry ports operations in Nigeria, Jime says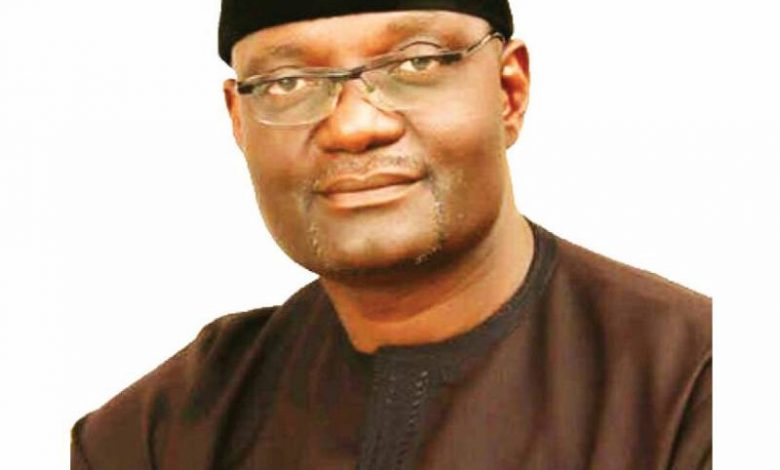 The Executive Secretary of Nigerian Shippers' Council (NSC), Hon. Emmanuel Jime has urged on operators of both dry and seaports to adopt more of technology in their terminal operations.
The call according to the NSC boss is to increase speed, decrease delays and encourage visibility in cargo handling and delivery operations.
The ES who stated this at the weekend added that smart technology has been identified as key to the success of seaports and inland dry 0orts operations in Nigeria and all over the world.
Jome said, "The Role of Technology in Facilitating Inland Dry Port (IDPs( in Nigeria", the NSC CEO said technology has the potential to digitalize supply chains, promote paperless transactions and streamline the supply chains by enabling real-time communication".
Jime who was represented by his Special Assistant, Mr Nanbol Nanle  Emmanuel said today's terminal operators adopt remote operations, autonomous systems, integrated information and communications platforms to better track and monitor cargoes and expedite deliveries.
Jime said automation in the seaports has remained extremely effective for operations, adding that in the same manner inland dry ports cannot be left out of technological processes to ensure efficient handling of cargos and containers.
According to him, deployment of technology in seaports or dry ports helps in achieving higher speed with less error leading to increase in effectiveness.
He explained that the goal was to increase efficiency, productivity and enhance consignees' experience.
He identified the benefits of automated port operation as lowering the overall transaction costs by allowing real-time information flow between parties.
added, "An additional benefit is the availability of reliable data for all relevant stakeholders from a single source once it has gone through enrichment and validation if necessary to provide 100% clean and accurate information.
"With digitalized operations, there is full automation of dangerous equipment like cranes which with technology have operators using advanced data to control them from remote towers.
"Data solutions allow all port workers and authorities to see all activities that are happening in real time. Therefore, all workers may be more reactive and productive. There is better communication between employees , time saved thanks to automation and all systems speak with each other thus improving reliability.
"With technology, workers can communication instantly and everyone and all activities are thus connected.
"All data is connected to one operations dashboard. Users can see live traffic, alert and delays and all incidents broken down by type.
Traffic outside of the port can even be detected so that trucks know when and how to coordinate their arrival. For example, the operation of an electronic call-up system.
"Port digitalization also improves overall port security, Port security can see all port events and port activity."
Jime said reliance on technology leads to increase in speed, decrease delays, encourage visibility in cargo handling and delivery operations.
Industry actors in order to improve business efficiency, according to him, have realized that they must keep up with digital world to remain competitive, he said.
" As an industry that is flooded with large amounts of data, there is a lot of potential to transform the entire shipping industry and supply chain through technology", he said
According to him, the NSC as the port economic regulator has been at the vanguard of digitalization and port automation to ensure seamless and efficient service delivery in the sector.
He said, "the evolution of cargo handling equipment has kept pace with the dramatic increase in international shipping activity. As vessel sizes continue to increase, the volume of containers and roll-on-roll-off cargo continues to grow.
"Efficiencies in handling these packaging forms has become increasingly important and marine terminal equipment design and manufacturing continues to meet the growing challenges.
"It is obvious that the process of cargo handling has shifted. In the last, what was once labour intensive activities are now almost totally dependent upon the application of advanced equipment and technology.
"Dependence upon labour to handle cargo has dramatically decreased. Terminal operators , while placing their fate in the hands of computer driven systems to control the flow of input and output, also look to more sophisticated cargo handling equipment that looks somewhat like it did years ago, but does not act like it.
"Technology is now revolutionizing the ports including the Inland Dry Ports, introducing remote-control cranes, self-driving trucks and other innovative systems to speed up loading and oflloading of cargoes has become necessary".
Jime disclosed that Kaduna Inland Dry Port being the only dry port currently in operations in the country has automated some of her operations to ensure efficiency in cargo handling and delivery processes.
He identified some of the processes of the Kaduna dry port driven by technology as automated gate system, traffic control management and port surveillance and security.
He identified other aspects that could be technologically driven as "inland cargo tracking system, container yard and space management, the cargo examination bay, successful implementation of single window system, etc".