Maritime
Russian invasion: MTS Chaplain calls for prayers for restoration of peace 
Russian invasion: MTS Chaplain calls for prayers for restoration of peace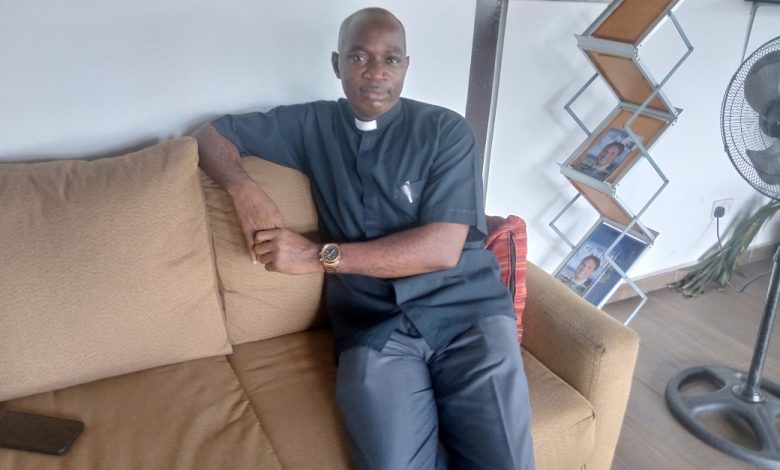 The Chaplain of Mission To Seafarers (MTS), The Reverend, Canon Bimbo Aduroja has called for prayers for restoration of peace between Russia and Ukraine to end the ongoing invasion of Ukraine.
The clergy made the call while narrating his recent experience where Ukrainian and Russian seafarers work onboard same vessel and are friendly in Lagos Port.
He narrated that his recent visit to ENL.Consortium Limited, a terminal operator in Lagos Port, Aduroja stated that the Russian and Ukrainian seafarers were  aboard same ship and are happy and friendly to each other.
The Chaplain noted that both sailors appealed to the Russian President Vladimir Putin to end the war abruptly, as the invasion only exists in Ukraine, hence does not bring hatred and bitterness among both nationalities outside the shores of the two nations.
The Clergyman who declined to disclose the names of the sailors at the Apapa Port in Lagos, stressed "Let me share our recent experience onboard a vessel we visited at Apapa Port and that is ENL; we met Russia, Ukraine seafarers and we asked how they are relating and they said no problem, and we asked again, how are you people relating despite the war between Ukraine and Russia back home?
"And they told us that they are doing great onboard the same ship but we Nigerians should continue to pray for the war to end."
According to him, both sailors are living in harmony, share common belief and faith as for the religion and gospel of God.
He said the regular sea visit to  the ports have been fruitful to the Mission's quest of its mandates.
"We entered a vessel three weeks ago at Apapa Port at ENL Terminals and we asked about the nationalities of the crew onboard the ship and we saw both Russian and Ukrainian seafarers working together aboard the same ship.
"They confirmed to us that we are friends, that they don't have choice both to work together onboard the ship.
"They said we Nigerians should pray for them and their respective countries for the war to end and for peace to restore."
He added that: "They both eat together, pray together and work together  with other nationality aboard."