Maritime
Onne Customs commission's 150 seating capacity training, conference center
Onne Customs commission's 150 seating capacity training, conference center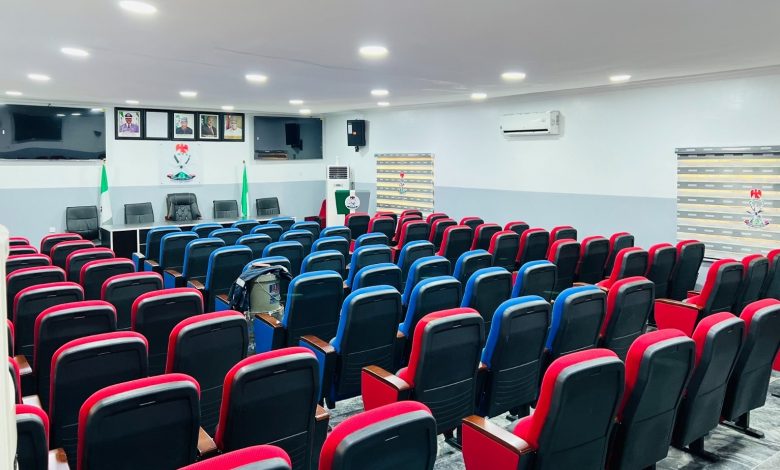 The Area 2 command of the Nigeria Customs Service (NCS), Onne, on Tuesday, commissioned a 110 seating capacity conference hall and 40 seater training centre.
The Customs Area Controller (CAC) of the command, Comptroller Baba Imam, while welcoming dignitaries to the occasion, stated that the project was made possible with the support of the relevant stakeholders at the command.
In a release by the Commands Public Relations Officer (PRO), Lomba, the Controller added that the project was a product of Corporate Social Responsibility (CSR) of the command.
His words, "They welcomed the Command's vision of having a conducive training and conference center and made it a reality, in order to keep both officers and stakeholders in the loop with the best international practices on import and export guidelines. The conference center to be commissioned has a 110 seating capacity while the training center has 40.
•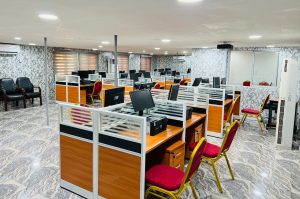 "To sustain synergy, collaboration and to give sense of belonging to our stakeholders, who transact a legitimate business within the Command, a sit out was equally constructed for them to use while conducting their businesses.
"Let me use this opportunity to especially appreciate the management of West Africa Container Terminal, Don Climax Bonded Terminal, Odest Bonded Terminal, and the Association of Nigeria Customs Licensed Agents (Onne) chapter for their direct commitment to the course of these projects.
"Also, let me acknowledge and appreciate Prestige Bonded Terminal, Kingsoo Bonded Terminal, international traders association and other numerous Stakeholders, who came together and gave their necessary support and cooperation in achieving this tremendous infrastructural development.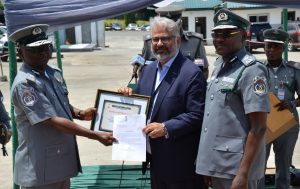 "As part of our appreciation, the Command will recognize the stakeholders that played a key role in the construction and establishment of these conference and training facilities.
"Aside the Command's appreciation letters, am glad to inform you that the CGC has sent a commendation letter. These commendation and recognition letters will be presented by the ACG to our eminent stakeholders.
"Distinguished Guest ladies and gentlemen the command assures that these facilities will be put to effective use, and guarantees also that they are open for use to all our stakeholders. So I urge you to apply to my Office when the need arises, stating the purpose of its use, and, I assure you, the request would be granted.
"These facilities serve as a morale booster to officers so that they will continue to be more productive in trade facilitation and revenue generation activities through training and meetings that would enhance our performance and productivity.
"Distinguished guests, ladies, and gentlemen, the command pledges to continue to initiate similar projects and remain in the forefront in the execution of such projects to ensure efficiency and efficacy in service delivery.
"I will not relent to remind our stakeholders to continue complying with the government's extant laws on import and export.
Furthermore, let me reiterate here that legitimate importers and exporters shall continue to have access to us at all times. We shall consistently adopt mechanism that will ensure the removal of bottlenecks associated with import and export. We are resolute and committed to trade facilitation as one of our cardinal mandate," he submitted.