Maritime
Nwabunike restates commitment to development of ANLCA despite barrage of attacks 
Nwabunike restates commitment to development of ANLCA despite barrage of attacks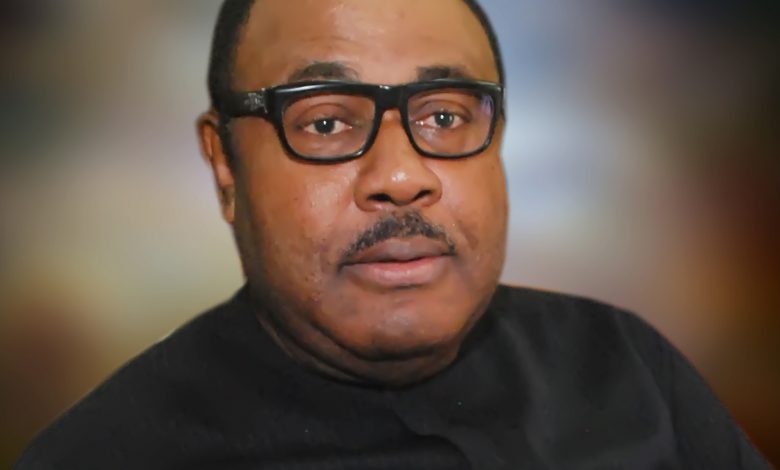 …says association lost over N20 million to recent attack
National President of the Association of Nigeria Licensed Customs Agents (ANLCA), Hon. Tony Iju Nwabunike has said that members of his executives and him are ever committed to the survival, growth and development of the association.
He stated this in a release made available to journalists on Monday after a prolonged silence over the sealing of the ANLCA secretariat by Nigeria Police for the second time in two years.
He explained that the association lost over N20 million to the second attack unleashed on the national secretariat of the association by thugs and
His words, "We are ever committed to the survival, growth and development of ANLCA and will not betray the mandate given us to lead it which expires in April 2023.
"Recall that after an attack on our secretariat on October 6, 2020 by hoodlums armed with guns, cutlasses, charms and other dangerous items, we lost over N20 million worth of property.
He explained that "Our members and secretariat staff on ground were beaten up and harassed by hired thugs in this incident. While the police and our national officers are taking inventory of any loss or damage from recent attacks, without accusing anyone, some persons have started faulting our stock taking move in a panicky display. We won't watch our dear association destroyed while we fold our hands.
"Whatever lawful means available to seek redress and get justice is what we will perpetually be committed to. A licensed customs agents is not expected to be a thug or promoter of thugs to unleash attack on the secretariat of the foremost body of professionals in customs brokerage in Nigeria.
"We are never part of "if we can't have it, let's destroy it mentality" . My administration has always been open to reconciliation In the interest of one united and indivisible ANLCA
"I hereby enjoin all our members across the country to continually be law abiding and report attacks or threat to attack them to the police. I also extend the olive branch again to our former members who show remorse and true repentance.
"We may review the various sanctions ranging from suspension to expulsion and grant them amnesty for readmission, if they truly change and resolve to abide by our constitution.
This is not out of fear or cowardice and therefore should not be taken for granted because under my watch any form of indiscipline or lawless behavior will not cordoned
'Our secretariat is open and functioning for our members use and operation while as leaders we keep working towards a more peaceful and orderly body.
"ANLCA as a body of professionals shall continually pursue the interest of the national economy by supporting Federal Government ease of doing business and trade facilitation agendas
Our attention must not be lost on key economic issues like the controversial Vehicle ldentification Number (VIN) valuation, abusive collection of samples from imported cargoes by agents of government, alleged wanton extortion along port corridor and within port
"We shall also support government initiative at ensuring regulatory and security agencies operatives abide by their appropriately specified Standard Operating Procedure (SOP) aimed at making our seaports, airports and approved border stations work in synchrony with international best practices," he posited.
He thanked the Inspector General of Police, Usman Baba Alkali as well as other members of the association that stood their grounds during the trying period.
"One of the reasons is that it is pertinent to appreciate all NECOM members who through the trying period, joined me in working tirelessly for our organization.
The Board Members led by the Vice Chairman, Chief Ozo Chukwura, the Patrons led by Chief Henry Njoku, National VP Dr. Collins Farinto, National Secretary, National Financial Secretary and other NECOM members showed their commitment to truth, fairness and loyalty to our great association, all through.
"Worthy of commendation also, is the steadfastness of our Western Zonal Chairman and Compliance Team in the face of recent impasse. I must commend the Inspector General of Police, Usman Baba Alkali,fdc who ordered the immediate reopening of our secretariat upon hearing all sides to the matter.
T"he IGP's fairness and commitment to peace in ANLCA has been very instructive right from his days as AIG Maritime It has also become imperative to rebuild confidence in our teeming members and reassure them of absolute reliability from my leadership."
He maintained that there was no leadership tussle in ANLCA saying the real leader and recognised group that would never want ANLCA destroyed are known.
"We are daily reminded to look at the biblical analogy taken from 1 Kings chapter 3:16-28 where king Solomon used God given wisdom to adjudicate between two mother's over a disputed child.
"All that concerned the one who was not the child's mother was destruction for everyone to lose out by having a baby cut into two parts so each disputing mother will have half of a dead and cut child This never went well with the true mother who would prefer to lose her son to another woman than to have him killed.
"The real ANLCA leadership and it's known Board of Trustees who won elections would not be part of arson, wanton attack on the secretariat and pushing to get it locked up or rejoicing whenever it is sealed.
"With the Solomon analogy, we know those who prefers that ANLCA be cut into two equal parts like the disputed baby with each useless part held by two sides as a solution without minding if the body survives or not," he submitted