Maritime
NAGAFF wants university status for  its academy.
NAGAFF wants university status for  its academy.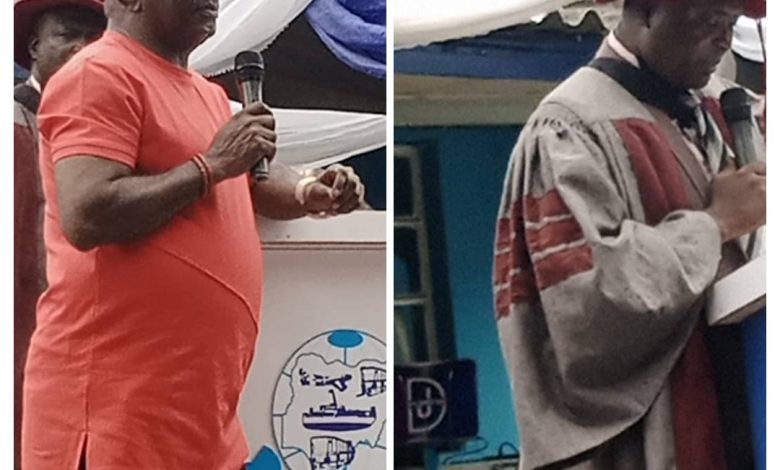 …holds 3rd Matriculation ceremony
The founder of the National Association of Government Approved Freight Forwarders (NAGAFF), Dr. Boniface Aniebonam has set his sight on giving the Freight Forwarders Academy arm of the association the National Board for Technical Education (NBTE) accreditation
He stated this at the 3rd Matriculation ceremony for 2021/2022 academic session of the academy in Lagos on Friday.
According to Aniebonam who doubles as the founder/spiritual father of New Nigerian People's Party (NNPP), the association is working on equating the academy's certificate with that of tertiary institutions.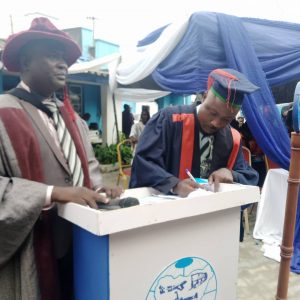 Aniebonam also affirmed that certificates obtained from the academy will also serve as  a criteria for  the association's elections adding that for anyone to be a professional in any field of endeavours, such a person must be trained to acquire requisite knowledge.
He reiterated that the New Nigeria Peoples Party NNPP, the political arm of NAGAFF will resolve issues facing the freight forwarding subsector of the maritime industry if voted into power in 2023.
He tasked the matriculating students to be passionate about politics and to ensure full participation in the political ecosystem of Nigeria.
Also speaking, Registrar, NAGAFF Academy, Francis Omotosho called on the matriculating students to be well-grounded at the end of the academic pursuit in the institution, noting that, "The way you read, the way you prepare for exams, the same way your results will be produced.
"There is no manipulation in photography; "If your pictures aren't good enough, you're not close enough." Welcome to furnace of destiny restorer academy. Wishing you all the best.
He added that "The core values of this exercise are to project the image of this Academy as a Centre for knowledge, learning and character molding.
"The core values also depict the vision of our Academy which is to nurture an Academy of high international standard so that the quality of our programs are rated best in freight forwarding education in Nigeria and amongst the very best in Africa.
"Your primary objective to pursue, in this great institution is to acquire knowledge and skills to becoming world class professionals in the field of freight forwarding practice."