Maritime
NAGAFF chieftain expresses fear over incapability of some elected CRFFN board members to perform
NAGAFF chieftain expresses fear over incapability of some elected CRFFN board members to perform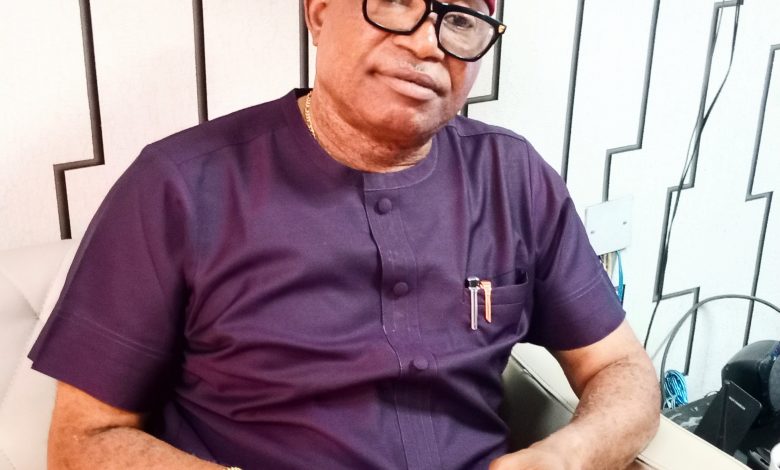 ..describes Tanko as visionary leader
A critical freight forwarder and chieftain of the National Association of Government Approved Freight Forwarders (NAGAFF), Chief Fred Ajuzie has expressed fears over the incapability of few persons elected as members of the Council for the Regulation of Freight Forwarding in Nigeria (CRFFN)
Ajuzie who doubles as the Managing Director of Pat Fuze Nigeria Limited, in a chat with our correspondent at the weekend maintained that though some of the elected board officials are brilliant enough to change the narrative in the Council.
He maintained that some of the persons elected into the board of the Council had nothing to offer for the development of the freight industry.
He also lamented that the Council had not performed to expectation of the practitioners in the freight forwarding industry since its establishment in 2007 saying it has no significant impact in the subsector.
He however quipped that some of the elected board members were brilliant enough, citing Alhaji Ibrahim Tanko who he described as a visionary leader.
Ajuzie said this in reaction to hues in some quarters that the crop of new CRFFN board members might not be able to rescue it from its doldrum
Speaking, he said Alhaji Ibrahim Tanko, one of the newly elected members, has what it takes to change the narrative in the Council.
His words, "Tanko will make a difference as a council board member this time around."
He expressed optimism that some of the debacles ravaging the freight industry would soon be a thing of the past with some of the new entrants into the Council's board.
He dismissed the complaints that the elections were rigged by bringing in non practitioners to vote saying that is always the slogan of losers in any election.
He said as it is in national elections, aggrieved members would always pick homes and give justifications for their losses
"Some of the people that voted might be linked to some of the contestants one way or the other because they might be working with the contestants within the logistics chain supply or backroom staff.
"So the issue of okada riders and food vendors should arise and people that voted were connected to the logistics chain supply.
On the challenges in cargo clearance from the port, the freight agents called on management of the Nigeria Customs Service to reduce multiple alerts, saying that the process and procedures impede trade facilitation.