Maritime
MWUN frowns against use of armed personnel onboard vessels
Condemns harassment of members at PTOL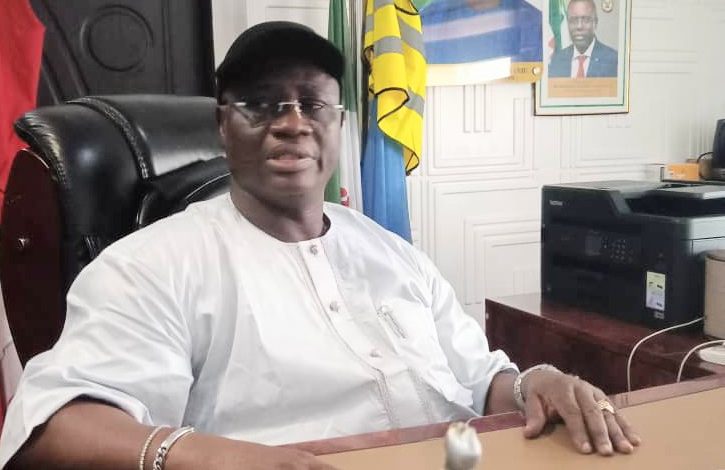 Maritime Workers' Union of Nigeria (MWUN) has expressed displeasure over the harassment of its members by men of the Nigerian Navy at Ports and Terminal Operators Limited (PTOL) in Port Harcourt at the weekend.
The incident which reportedly would have led to crisis if not for quick intervention from the President General of the union, Comrade Adewale Adeyanju, saw an armed naval officer harassing dockworkers who were at work.
Speaking with our correspondent, the PG condemned the incident saying it is against International Labour Organisation (ILO's) convention to use armed security men onboard vessels.
He added that the union disagrees with the arrangement of bringing in armed security men onboard the vessel where there are workers, who he said would not be comfortable carrying out their duties being surrounded by armed men.
He also warned that due to insecurity in the country, unknown persons may take advantage of the arrangement to bring arms onboard vessels which he said could be disastrous.
He used the occasion to call on relevant authorities to resuscitate the onboard security men as it used to be before the termination of their contracts some years back.
According to Adeyanju, gangway men are trained professionals who know all the conventions and laws guiding the security onboard the vessel.
"The issue of terminal operators bringing armed security onboard the vessel is against the law and against ILO convention which the Maritime Workers' Union of Nigeria disagrees with that
"Similar thing happened at the weekend at Port Harcourt where the Navy harassed some dockworkers which would have caused a lot of crisis between navy and dockworkers in Port Harcourt in PTOL and I had to quickly wade in on Friday
"We kick against it, it is not a good idea when somebody is working onboard the vessel and seeing security men with arms, they can't be friends because the mentality of a security man with arm is going to be different from the workers.
"That's why we have been clamouring that onboard security men should be resuscitated so that we won't be having the armed security men onboard the vessel
"We have been writing to authorities about the danger of insecurity in the port without the onboard gangway men because anybody can board the vessel with arms and cause havoc
"As it is, nobody knows the arrangement that the terminal operators or shipping companies have to secure their vessels but you cannot just bring in armed security men who do not know the nitty gritty of the job because inboard gangway men are professionals, they are registered by NIMASA.
"The gangway men are trained professionals like talky clerks, there are rules they have to adhere to and if care is not taken, the insecurity in the country may spread to the port because if you see now, there is porosity in the port now where you see people coming in and out without being checked," he lamented.