Maritime
Mission to seafarers laments Ill treatment of seafarers, calls for radical change.
Mission to seafarers laments Ill treatment of seafarers, calls for radical change.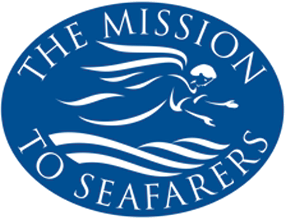 Missions to Seafarers has advocated the need for radical change in stakehoders' thinking about seafarers.
The welfare group of seafarers said that the time has come for a change in the way seafarers are treated both by the industry and the larger society.
It stated, "The maritime industry must embrace a culture of care as a core value. That means shipping companies must support their seafarers and enable seafarers themselves to support each other. Charter companies should stop imposing no crew change clauses and shipping companies should not accept contracts that include them. Seafarers need to look out for each other, both on and off the ship, while the industry needs to treat mental health issues as they do physical health problems. The wellbeing of maritime workers should be routinely measured and the effects of interventions shared across the maritime sector.
"Together, the maritime industry can create a culture of care that will protect all of its workers, including seafarers. Experience from land-based business tells us that this is not only good for the wellbeing of workers and their families, but also for the bottom line.
Sandra Welch, CEO at the Seafarers Hospital Society, noted recently: "It's time for the industry to wake up to its responsibilities and do something about this."
The group lamented that "Seafarers are the salt of the earth, responsible for 90% of goods that are transported throughout the world.
"Without them, society as we know it would not exist. Recently, during the Covid pandemic, we have had a glimpse of what it means to have, or more specifically, not have, the efficient movement of goods by sea. And it has not been a pretty sight: shortages of essential items, extended delivery times, and disruption of our daily lives. Clearly, the seafarer is an essential worker.
"The life of a seafarer has changed dramatically over the past century. What was once an occupation romanticised with days spent at exotic ports of call, is now a life spent with minimal control over one's life throughout the tour of duty. The industrialisation of the maritime industry has increased dock efficiencies to such a degree that port visits are no longer measured in days but, rather, hours.
"This change has meant that time seafarers could spend in a different environment allowing for decompression is no longer available to the vast majority of them. Instead, they remain on board their ship for many months, surrounded by a relatively small number of co- workers who must support all ship operations 24 hours a day, seven days a week.
"As crew size has been reduced there is abundant evidence of increased stress among seafarers. They have among the highest rates of suicide of all occupations with a recent study noting that over a two-week period, 20% of seafarers had thoughts of suicide or self-harm (Lefkowitz & Slade, 2019). They also have very high rates of injury and illness, made even more problematic since, with minimal exceptions, ships do not have medical personnel aboard and could be days out from a port.
"Seafarers are exposed to various stressors, some of which are unique to their occupation. A recent study, sponsored by the Seafarers Hospital Society, showed that these stressors are generated by their work environment, organisational issues, diverse cultural backgrounds, and physical and psychosocial demands.
"We know that lack of job security can also result in stress. Yet, embedded into a large proportion of the current maritime industry culture is the reliance on short term contracts for seafarers. And being unable to leave the ship at the end of the contract has become an even greater problem during the pandemic, with over 200,000 seafarers stranded at the height of the crisis," it stated.