Maritime
Merchant Navy, MWUN express hope over new NJIC for members  
Merchant Navy, MWUN express hope over new NJIC for members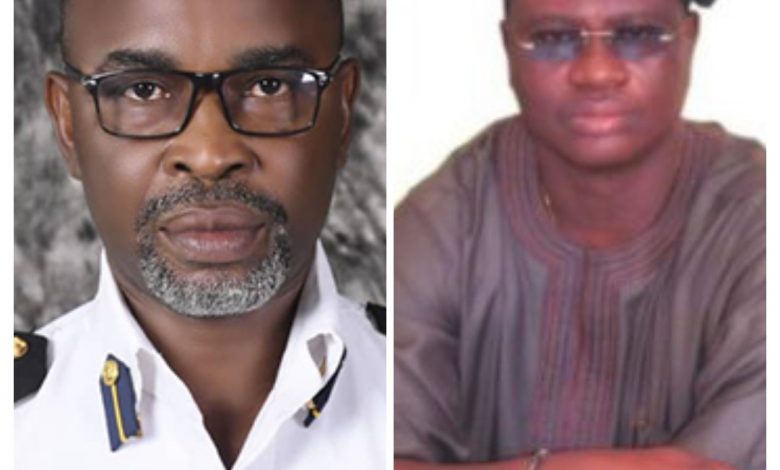 Organised labour unions from the Nigeria Merchant Navy Officers and Water Transport Senior Staff Association (NMNOWTSSA) and Maritime Workers Union of Nigeria (MWUN)have expressed satisfaction over Wednesday, National Industrial Joint Council (NJIC) meeting held in Lagos .
The Seafaring fraternity groups stated that the tripartite meeting involving ship owners, manning agents , regulatory agency and labour workers in line with the Collective Bargaining Agreement (CBA) was laudable as against previous engagement.
The meeting had in attendance, representatives from the Nigerian Maritime Administration and Safety Agency (NIMASA), and Head of Maritime Labour Services, Mallam Aliyu Lawal, Secretary, Nigerian Trawler Owners Association (NITOA), Mr. Anthony, President Ship Owners Association of Nigeria (SOAN), McGeorge Onyung, President, Nigerian Indigenous Ship Owners Association (NISA), Alhaji Aminu Umar, Chairman Nigerian Seafarers Welfare Board (NSWB), Otunba Kunle Folarin and top officials from various manning agents.
Speaking shortly after the meeting, President General, MWUN, Comrade Adewale Adeyanju who spoke to newsmen on behalf of the Seamen and Water Transport /NIWA Branch, stated with NIMASA directives for seafarers need effective enforcement that should be binding to all parties involved.
He said the enforcement of CBA must be embraced and encouraged by the regulatory agency because according to him, NJIC has come to stay and the union will support the two other  parties involved.
He also commended the President of NISA,Alhaji Aminu Umar and the Director General of NIMASA, Dr. Bashir Jamoh for their intervention to ensure that NJIC is actualised.
Adeyanju noted that"Though observers are more than the employers today , we need the real employers of labour in subsequent meetings of this nature. We are satisfied that the ship owners and their position.
 "I must commend the president of NISA because he shed some  lights that am satisfied with.
"NJIC covers the union, regulatory agency and employers . Ours is to protect the workers and the unions have embraced it
On his part, Secretary General, NMNOWTSSA, Comrade John Aleakhue Okpono, speaking on behalf of the National President, Comrade Bob Joseph Yousou, who spoke to newsmen on the sideline, maintained that the meeting was more of a ceremony noting that the last NJIC expired in 2020 and collectively all parties involved have agreed to work together.
Okpono said "We have been on the neck of NIMASA to hold this meeting and we agreed to work as a teàm at the end. The ship owners manning agents NSWD and we as stakeholders were all in attendance."
According to him, another meeting is expected to hold next week between NMNOWTSSA and NITOA.