Politics
Maritime stakeholders float support group for Tinubu's presidency.
Maritime stakeholders float support group for Tinubu's presidency.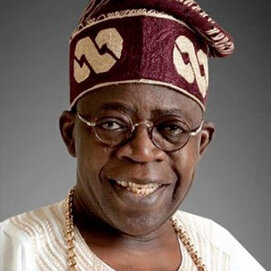 A group of Maritime practitioners from the freight forwarding subsector have floated a group in support of the candidacy of Asiwaju Ahmed Bola Tinubu in the 2023 presidential elections.
The group which is known as Jagaban Maritime has members numbering about seventy and still counting, was floated by Segun Adefioye about two months ago and the group is already gaining popularity.
The group was originally members of All Progressives Grand Alliance (APGA) which merged with Action Congress of Nigeria (ACN) in 2013 later metamorphosed into All Progressives Congress (APC).
The group's Director General, Segun Adefioye said that Jagaban Maritime had structure in all the 57 Local Council Development Areas in Lagos.
He said it was principally floated to work for the emergence of the former Lagos state governor as the president of Nigeria come 2023.
As part of further efforts to reach more people, the group on Monday opened Facebook page and and Twitter handle: Jagaban Maritime network and @jagaban Maritime respectively.
Adefioye states that the support for Tinubu was a selfless service because the group believed in the capabilities of presidential hopeful to transform the country.
He added that his antecedent of the APC national leader moved him to garner support for the former senator saying if he could turn Lagos to what it is today, he can do more for the country at large.
His words, "WE HAVE OUR STRUCTURES IN ALL THE 57 LGA/LCDA IN LAGOS STATE. WE FLOAT THIS GROUP JAGABAN MARITIME NETWORK TO WORK AND MOBILIZE FOR ASIWAJU PRESIDENTIAL AMBITION, WE USED JAGABAN MARITIME NETWORK TO MAKE IT UNIQUE AMONG OTHERS.
"THE MEMBERSHIP STRENGTH WAS MORE THAN 10000 IN 2015 BUT DUE TO OUR NOT BEING CARRIED ALONG IN THE SCHEME OF THINGS IN LAGOS STATE, OUR MEMBERS FELL OUT, WE ARE NOW TRYING TO CALL BACK OUR MEMBERS THROUGH THIS GROUP JAGABAN MARITIME NETWORK."