Maritime
LASG commissions waterways monitoring and data management centre.
LASG commissions waterways monitoring and data management centre.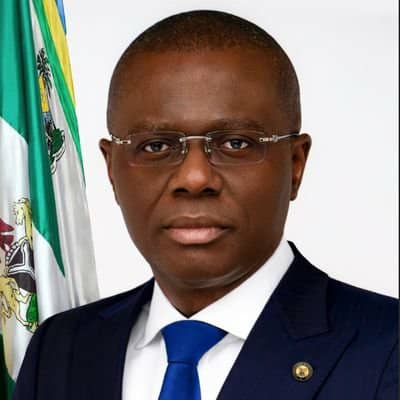 …as LASWA GM lauds Sanwo-Olu's administration for several achievements in Lagos
The General Manager, Lagos State Waterways Authority (LASWA), Mr. Oluwadamilola Emmanuel has described the opening of the first ever waterways monitoring and date management system as an intelligent vessel monitoring and management system that allows L.A.S.W.A. to continuously track, monitor, and manage all marine traffic operating along the Lagos state inland waterways.
The LASWA GM said that the newly commissioned centre consists of a COMMAND CONTROL CENTRE, VESSEL TRACKING SYSTEM, RADIO, AND VIDEO COMMUNICATION NETWORK, TIDALGUAGE MONITORING SYSTEM.
He lauded the administration of Governor Babajide Sanwo-Olu for his several achievements in the state one of which is the Centre that digitizes the waterways operations.
Speaking during the commissioning of the centre in Lagos on Friday, Emmanuel explained that, "The W.M.D.M.C. has a Multi-sensor, multi-layer continuous surveillance with fully integrated fusion. It can detect and track any vessel of any size and type. It can identify all boats, automatically monitor vessel activities, and see and alert illegal and suspicious behavior.
"An entirely digitized information file available on any vessel containing the entire history, ownership, and licensing. An Integrated automated and manual action system integrated with alerts to enable efficient operator handling of events. It also allows field operators to check and verify vessel identities and an Integration path to external parties. I believe Mr. Governor deserves applause for creating another milestone and delivering on his promises through the T.H.E.M.E.S. agenda."
Earlier, he maintained that the centre was one of the significant achievements stated under Governor Babajide Sanwo-Olu's T.H.E.M.E.S. strategic agenda and specifically under the Traffic Management, Transportation, and security strategy.
His words, "At L.A.S.W.A., safety and security are one of our most vital responsibilities, making our inland waterways transport structure world-class. I sincerely hope that after this event, we will see more of you commute on our channels frequently.
"As the state regulatory agency for water transportation, it is our duty and sole responsibility to plan, execute and maintain the sustainable development of inland waterways transportation.
"Achieving this objective led us to create a Search and Rescue Unit (S.A.R.), Water-guard Corps, Survey Unit, acquiring new Patrol boats, patrol jet skis, U-safe Hovering Device, Floating Clinic (in partnership with the Ministry of Health) and the Inland Waterways Monitoring and Data Management System.
"The Search and Rescue unit has become a fledge entire unit that patrols the inland waterways day and night—stationed at the three(3) senatorial districts for prompt response time to all and any emergency that may occur.
"Since its inception, the unit has been responsible for patrolling, enforcing, and apprehending errant operators breaking regulations such as night travel, overloading, over speeding, non-usage of lifejackets, and rescuing stranded passengers. It has sized over five hundred (500) lifejackets that have failed the buoyancy test. The presence of the S.A.R. unit has brought about a calm and increased the confidence of waterway users.
"With the approval of this present administration, the L.A.S.W.A. Water-guard Corps now has a total of one hundred and five members deployed at state-owned jetties across the 15 local government areas accessible by water.
"Our Water-guards oversee all activities at the jetties, such as implementing and enforcing all L.A.S.W.A. safety and operational guidelines and boating activities, such as loading and offloading goods and passengers. The authority has also established a survey unit, a subset of the operational department, to ensure that boats operating on the waterways conform to the accurate specification. The unit's relevancy has contributed immensely to safety, reducing rickety and unsafe boats plying our waterways,* he explained..