Education
Lagos NSCDC lectures students on dangers of drugs, other vices
Lagos NSCDC lectures students on dangers of drugs, other vices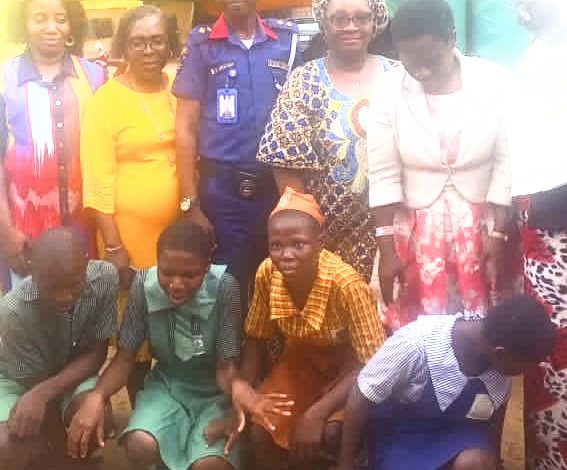 Lagos state command of the Nigeria Civil Defence abd Safety Corps (NSCDC) on Thursday advised secondary school students to shun involvement in criminal activities if they want to succeed in life
The advice was given in a lecture delivered by the command's Public Relations Officer (PRO), Assistant Superintendent of Corps (ASC) I, Abolurin Oluwaseun Olumide at Ijaye/Ojokoro Schools complex in Lagos
The lecture according to statement, is in line with the strategy of the Commandant General (CG) Ahmed Abubakar Audi to ensure the society and security of school children nationwide
He added that the Ijaye/Ojokoro venue of the lecture was approved by the Commandant, Nigeria Security and Civil Defence Corps, Lagos State Command, Commandant Eweka Douglas Okoro.
The PRO delivered a lecture on the topic: "You Are the Architect of Your Life."
Earlier, the Principal/Director of Ijaiye Ojokoro Junior College, Dr. Eko Maria, in her opening address said that the renewed collaboration amongst schools, encouraged by the Lagos State Government has led to this kind of life changing event in the educational system of today.
Also speaking, Commandant Eweka Douglas Okoro said through the Command's PRO that the students should take their destinies in their hands, embrace discipline and hard work and shun sexual perversion youthful crimes and other criminal activities such as; drug abuse of any kind, drug addiction, gangsterism, cultism and other numerous social vices in the society in a bid to secure their future and become great in life.