Politics
Ladi Ajomale targets women, youths as avenue to tackle poverty
Ladi Ajomale targets women, youths as avenue to tackle poverty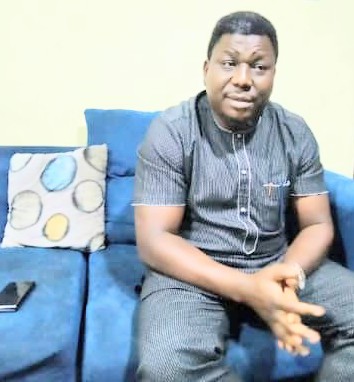 Women and youths have been identified as avenue through which family relief and poverty reduction in the society can be effectively achieved.
Hon. Oladipo Olayinka Ajomale, an aspirant seeking to represent the people of Oshodi/Isolo Constituency II in the Lagos State House of Assembly in the 2023 elections, stated this in a chat with our correspondent on Thursday.
The former Commissioner, Lagos State Local Government Commission said that empowerment of women and youths in a society would cushion the effect of poverty and hardship in the family even as it would lessen the burden of the family on the father.
According to Oladipo Ajomale who doubles as a constitutional lawyer, if wives are happy and youths are comfortable, values would be added to homes.
He noted that the interview was not meant to be a campaign because of the present ban on campaigns, but added that on his personal efforts, he will make a significant impact on lives of his people.
His words, "For me, most of what I am going to be doing, will be directed towards the women and the youth because when the children are okay and the wives are happy, it is a way of taking a little bit of the burden from the fathers and adding values to their homes.
"We may not be able to reach out hundred percent but as much as we are able to do, as long as they are happy."
Ajomale believes that his relationship with many Governors, Deputy Governors, executives and cabinet members who have passed through Lagos state puts him in a better advantage to attract projects from the state level to the constituency.
On personal efforts, he said he would work hand in hand with the House of Representatives member from Lagos, Ganiyu Johnson who he said was one of the best House of representatives members for personally impacting in lives of constituents, he exuded confidence to excel as a Lagos lawmaker.
"If there is anything I can guarantee is the fact that I have had relationships with so many governors that have passed through Lagos State, deputy governors, excos and members.of cabinet of the state.
"That relationship with all these individuals mentioned is key. That relationship is what guarantees you being able to make things and complaints to be listened to, that position helps you to bring down the state government to come and facilitate projects here.
The Special Assistant to former Deputy Governor of Lagos State, Adejoke Orelope Adefulire said, "The plan is this; the relationship I have built over the years, and fortunately the name that my dad, Henry Ajomale has been able to structure into the state as well is an advantage I am going to take.
"Aside influencing the state to carry out projects in the constituency, there are things you should be able to do on your own as well that will impact the lives of common man
"I would lean on our present representative from Lagos state, Hon. Ganiyu Johnson, he is doing a fantastic job now, though they have constituency project allowance, but personally he is impacting the lives of people like various empowerment programmes, various trainings and supports that he does for his constituents and he is one of the most active reps members that we have today
"So, if you have a relationship with that kind of person, with the knowledge of what they do, it is something that you can also bring back for people to benefit from."