Maritime
Kirikiri Truck Owners Set To Float New Association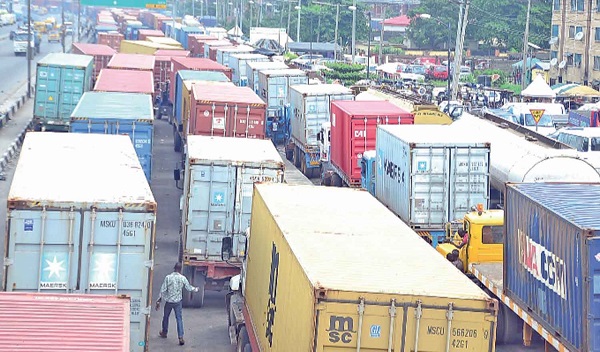 Fresh facts have emerged that truck owning firms residing in Kirikiri town a suburb in Oriade Local Council Area of Lagos State are set to unveil an association in order to engage relevant government authorities on improving the transport system along the port corridors.
The haulage operators have also concluded plans to inaugurate the pioneer executives that will run the affairs of the association for two years.
Monarchs News was told by insider sources that the newly formed haulage group will focus on key areas affecting their operations in cargo movement from the ports to the hinterlands.
This move according to impeccable sources was against the backdrop of the ill- treatment faced by truckers in the Kirikiri axis , coupled with the deplorable condition of the roads.
The new group has also kicked against the flag off ETO within Kirikiri Lighter Terminal (KLT) noting that the e-call up system would further compound the challenges faced by truckers.
Though the name of the association is sketchy as at press time,sources said it centre round "Kirikiri".
Recall that truckers under the aegis of the Committee of Maritime Truck Unions and Associations (COMTUA) have kicked against the introduction of the electronic call up system at the Kirikiri Lighter Terminal (KLT), describing it as an illegal collection and an act of extortion.