Maritime
Interview: "Our vision is to meet up with international best practices" – LASWA GM, Damilola Emmanuel 
Interview: "Our vision is to meet up with international best practices" - LASWA GM, Damilola Emmanuel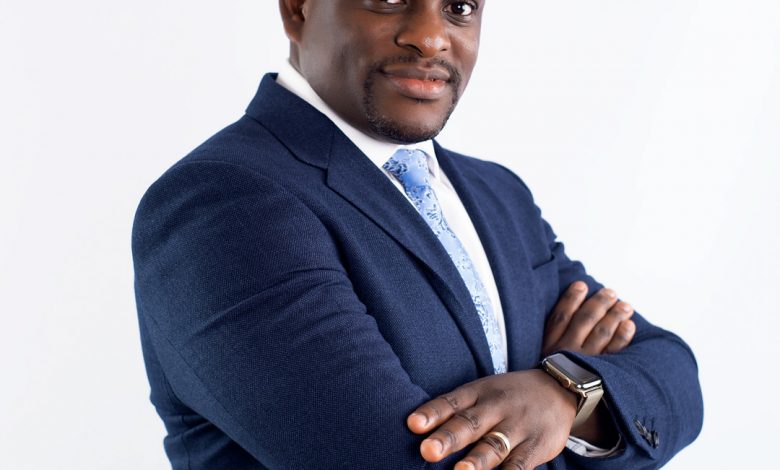 In this interview with Mr. Damilola Emmanuel, General Manager, Lagos State Waterways Authority (LASWA), he spoke with our correspondent on the efforts of the state agency to position itself on global map of international best practices.
Among the intentional efforts made the LASWA in recent time is the deployment of technology in all its operations, which is a departure from what obtained in the past.
All round development ranging from increase in workforce, heightened efforts in monitoring of activities of boat operators, synergy with other agencies to achieve the desired waterways that meet up with global standard.
Mr. Emmanuel added that the state government massive contributions to the Lagos waterways is not for profit making but to gain the confidence of waterways users through ensuring safety and quick response to waterways incidences.
This interview contains a lot that you have never heard about LASWA, read and be educated.
Excerpts
As the world celebrate World Maritime Day, where do you see LASWA in the next five years and what efforts are you making towards that?
For us, the very first step was to have a vision of where we see LASWA and how we see LASWA and one of the things was the hash tag which we came up with which is LASWA to the world and someone will say you have not even covered Lagos state why the world?
The whole idea is to have a vision and begin to work towards that vision and with that vision in mind, in all aspects of the waterways, we want to ensure that we are meeting up with international best practices
So, one of the first things we did was to look at safety because we believe that once we get the waterways safe, all other components of the waterways will fall in line. It will drive investment to the waterways, it will increase passengers, riders on the waterways because it will give you that confidence and move people off the roads to come into the waterways.
So, we set up what we call a command and control centre which will be commissioned anytime from now and the whole idea of the command and control centre is to begin to view our waterways from the screen using technology, to be able to view the entire waterways for safety, security, data gathering and the next phase of the project will see us being able to track àll our boats in order to be able to help them cope with emergencies, how to help them in navigation and so much more
Secondly, we worked on our workforce to ensure that we can expand the capacity of our waterways. We increased the number of our workforce to be able to cover nooks and corners of waterways in Lagos because we found out that a lot of activities were still going on in certain areas and they were not adheriing to the safety measures of the inland waterways.
So, we increased our water guard number from 48 to 108 and we carried out training for them as well to ensure that they can meet up with international best practices of what water Guards rules and regulations should be on the waterways
We upgraded our search and rescue unit because that is very important. People want to feel confident on the waterways and they want to be able to know that in case of any emergency, we can respond much quicker, we now have an emergency and rescue team which goes out almost everyday to monitor activities on the waterways and to be able to respond to any emergency and that has greatly improved the confidence of those who are using the waterways. But we still want to reach out to those who are not yet using the waterways to pull them in.
That's a few of the things we have been able to do using technology to help improve the services and of course, to meet with international best practices. You need investment in the waterways both from within the country and outside the country
Between which period did you improve on the manpower that you mentioned earlier?
This was done early last year, 2021. We had the plans all the while but we did it towards end of 2020 to last year. For the past two years now, we have seen the growth and it has greatly improved safety on the waterways. Prior to the two accidents we had around July, we didn't have any accident in the waterways for nine months. For us, that was what we truly were proud of and working towards seeing that no accident happens through our intentional efforts by ensuring that safety measures are being adhered to.
What have you done in making sure that boats on Lagos waterways are standardized?
That is very important because any serious developing economy wants to be sure that it has standards and I want to liken it to what we had on the road. We have the danfos on the road, they are there and still operating and now we have BRTs and they are still using the danfos, so, we still have our danfos on the waterways and they are the ones that form about 90 percent on the waterways.
In as.much as we want their standards, we have to look at what we currently have, look at the present reality and see how they can meet minimum safety standards.
So, there are two things, first, we engaged the boat builders. We have had about three annual stakeholders conferences now, we have engaged the boat builders following up to what kind of standard are they using to build these boats and we have been able to do what we call bi-annual inspection of all these boats twice a year but we realized that was not enough because if you know it is bi-annual inspection, the boat operators are already expecting that LASWA is coming in January and September, they will quickly know what to do but we now carried out what we call random spot inspections and that one will be penalising those who are not adhering to maintenance and safety standards.
One, engaging the boat builders; two, also making sure that the existing ones are meeting up with safety standards.
We introduced Lagos Ferry Services and the whole idea is not to compete with private sector but to create standards for the kind of boats which we will soon have on our waterways.
In the course of carrying out the standardisation on boats, was there any boat you impounded for not meeting up with required standard?
We don't have to do that. All we had to to, is stop their operations until they fix the problem and bring it back for inspection and then we can certify it to be navigable on the waterways but if it is a situation where it had an accident and it can't be joined together, it is confiscated and handed over to the marine police.
And we have even started engaging the passengers more and once thet make a complaint, we move immediately to go that boat and make sure that they fix the problem before it can proceed on the waterways.
Can you give us the figure of boats confiscated between January and now?
I won't say confiscated but between January and now, I will say we have about ten to fifteen boats which we had to call in, sort their issues before they can continue operations on the waterways
What are you doing to ensure a cleaner, safer waterways?
One of the things we have been able to do is to work with sister agencies. LASWA cannot do it all alone because as you know, we need to pull resources from all angles. We work with LASEPA to be able to give sensitisation on noise, air pollution as it concerns the waterways. LASEPA is generally for environmental protection. So, anything that has to do with pollution, they are also highly interested. We work together to be able to sensitise people on dangers of litters on waterways, how they affect the marine life.
We also work with LAWMA marine, they are the ones going around picking the plastic bottles. Now, we are focused more on the Island but we will expand our scope and then go to Ikorodu, Badagry, Ojo, Epe but for now, we focus on the Island/CMS to be able to begin to pick all those bottles you see on the waterways and then we hand them over to the recyclers
We do a few things with NIWA as well in terms of environmental pollution and sensitisation of stakeholders.
How many new jetties have created or commissioned in recent times?
The Ministry of Waterfront and Infrastructure Development are the ones that develop jetties and terminals for the state and then they hand over to us to operate and maintain or lease out to concession. They are currently working on fifteen of them and as I speak to you, I can say five are ready and between now and end of the year, you will see the governor commissioning  some of these jetties which are being renovated but the ones which recently, we are able to open up is one at the fish market.
What are you doing about the Ejigbo terminal that has been lying unused for a long time?
There are few issues with that land, which I think the state government still wants to clarify. A responsible government will not just evacuate people from a land but if it is in public interest, of course it will take the necessary step.
Once the state government has clarified that, it is one of the places we will put up a standard terminal. At Oke Afa where we have the plank market that is where the jetty is going to be situated. We are currently working on that and once that is done, we can assure that we can use that area to decongest Oke Afa, Isolo and the good thing is that there is road there, there are buses there, so we can have intermodal connectivity.
There are jetties scattered around Amuwo Odofin that are said to be illegal, what are you doing about these illegal jetties?
These things come up sometimes when we go round for inspections and once we notice anyone, we are able to move to the illegal jetties but sometimes, we rely on information. So, for us, once we get the information, we go there, carry out the necessary action. Sometimes, what some people call illegal jetties, are private jetties. Sometimes it could be that someone has waterfront land in front of his facility and decided to create a private jetty there and sometime they have their permits from state or federal government but people will still want to call them illegal jetties but the ones that are truly illegal, we go with marine police to ensure that we shut them down and stop their activities.
People in Badagry axis have said your presence is not felt in that area. How can you react to this?
When they say our presence, they mean LAGFERRY because Badagry has up to 80 private boats that come to the Island everyday from there.  When they say presence, they mean LAGFERRY presence. LAGFERRY will go there but we have to encourage those who are currently there and find a way to complement their activities. In terms of regulation, we are present there. In fact, Ikorodu and Badagry have organised union even though they have factions, we closely monitor their activities.
How effective is the fuel dump established by the agency?
They are very effective. The first one is at Falomo and it is the one that is currently operational and it has helped to reduce the danger of them carrying kegs because carrying kegs is really hazardous to life and general populace
We have been able to sanitise this area where they come to buy their fuel. As I speak with you, two other locations have been deployed with the facility. Places like Ijegun Egba, if you go there, you will see the facility but it has not been operational but anytime from now, it will operationalize. Ikorodu too has the facility and both within a month, will be operationalized.
What we have done is to map the waterways into East, West and Central. Falomo covers all the Central, East is covered by Ikorodu. West is covered by Ijegun Egba in Badagry because the whole idea is to be able to buy fuel when coming from one area to another.
What are the challenges confronting LASWA?
Funding definitely is a challenge, the state government continues to spend heavily and seek for funding and continue to explore ways to get funding for the waterways because it is capital intensive.