Politics
Igbo leader lauds Hon. Idimogu's empowerment strides in Lagos 
...calls for support for his re-election to sustain programs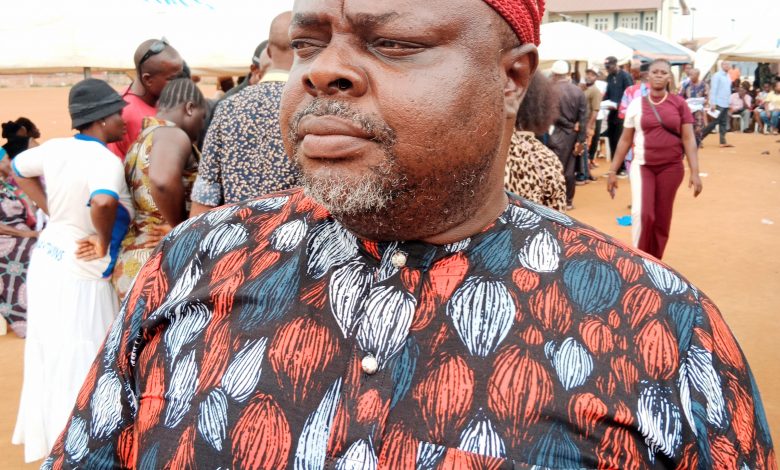 The President General of Igbo Speaking Community in Lagos, High Chief (Sir) Cyril Sunday Eze has lauded the empowerment strides of Hon Jude Chukwuemeka Idimogu, member, Lagos state House of Assembly, representing Oshodi/Isolo Constituency II.
The High Chief also called for support for the lawmaker for sustenance of the people oriented programs in the constituency.
Speaking with journalists yesterday on the sideline of registration for Point Of Sales (POS) machines for over 2,000 Lagosians, he maintained that the empowerment program was unprecedented saying such gesture is capable of fighting poverty and crime in the land
Recall that Hon. Idimogu had in partnership with a bank commenced the process of equipping Lagosians beyond his constituency with over 2,000 free POS machines.
The gesture according to him, is to lift constituents out of poverty level owing to the hardship in the country.
He added that the only thing that would gladden his heart is to see that his constituents are able to provide for themselves and have means of livelihood.
His words, "I want to thank God for giving us honourable Jude Idimogu who in his own magnanimity found it worthy to empower the less privileged in Lagos state
"He is a man of the people, he doesn't discriminate. He is for Hausas, Yorubas and Igbos. As you can see, a lot of people are here today to perticipate.
"The program is for both young and old and I believe with this POS empowerment, there is no way one will be operating it and not be making between 2 to 5 thousand naira daily and if you calculate it, you know how much that will be in a month..I believe it is going to help a lot of people.
"He is showing people how to fish and not giving fish that will finish within few days but this one is total empowerment.
"My message to other political aspirants, candidates and sitting office holders is that they should emulate what Jude Idimogu has done today and is doing because this is eternal empowerment.
"They should come out with their own empowerment too because a lot of people are suffering. If someone is busy, he won't think of kidnapping, stealing or the likes. So, this is the total empowerment we are yearning for," he submitted