Politics
Hon. Oladiji Landmark's 3 years impacts on constituents as Ondo lawmaker.
Hon. Oladiji Landmark's 3 years impacts on constituents as Ondo lawmaker.
Member, Ondo State House of Assembly, Hon. Oladiji Olamide Landmark representing Ondo East Constituency in less than four years as a lawmaker, has impacted tremendously on the lives of his constituents.
Hon. Oladiji, a philanthropist and astute giver has distinguished himself through selfless service and commitment to the growth and development of the people of his constituency
A rare politician, the honourable lawmaker whose pursuit is to leave behind, a legacy of impactful leadership, has carried out some unbeatable constituency projects and social welfare within his political jurisdiction.
As an educationist, Oladiji understands the negative influence in lull of academic, hence the creation of long holiday lessons for secondary school students in Ondo East Local Government.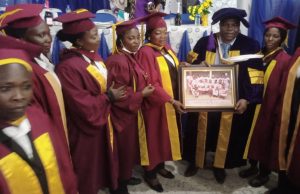 In further efforts to encourage participation, he announced an award of free education from secondary school to university level.
True to his words, Peace Omoniyi of Saint Louis College, Ondo emerged the winner after being adjudged the best student in 2020 edition of the program.
The lesson was organised across the ten wards of Ondo East Local Government Area.
As a lover of youth and desirous of developing talents, the lawmaker organised an Inter-Ward Football Competition in the ten wards making the local government.
At the end of the competition, the best team received a cash rewards of from the honourable member as a means of encouragement and morale boosting.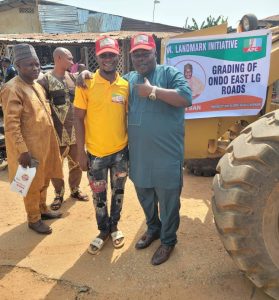 His philanthropic nature elicited his engaging in identification of motherless babies homes where he donated cash gifts and food items on different occasions.
The passion to develop the community led him to single-handedly commit enormous funds to grading and repair of roads across the ten wards making up the Local Government.