National
Former NIWA Area Manager, Sambo emerges new Transportation Minister
Former NIWA Area Manager, Sambo emerges new Transportation Minister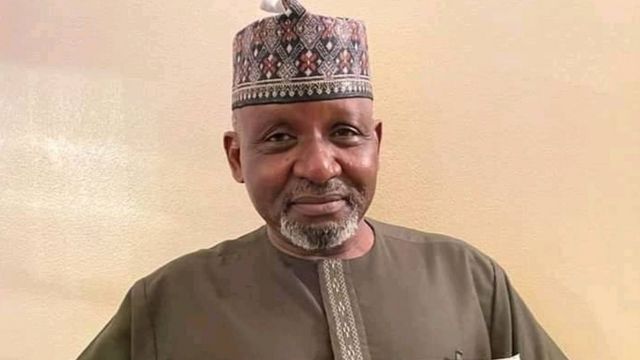 A former Area Manager, National Inland Waterways Authority (NIWA), Engr Mu'azu Sambo has emerged as the substantive Minister of Transportation
Sambo, who was until his appointment, the Minister of State, Works and Housing, takes over from Hon. Rotimi Chibuike Amaechi who resigned his position to contest in the Presidential primaries of the ruling All Progressives Congress (APC)
He was on Wednesday deployed on Wednesday after seven Ministers were announced in Abuja.
He Graduated with honors from the Ahmadu Bello University, Zaria in June, 1982 and served in the NYSC Scheme in Oyo State from 1982 to 1983.
Work experience began at the Civil Engineering Department of the Nigerian Ports Authority, Headquarters, Lagos and by 1987 had risen to Senior Civil Engineer.
Moved over to the Banking sub sector and worked at Savannah Bank (Bank of America) from 1987 to 1990 and Allied Bank (Bank of India) from 1990 to 1996, rising to Assistant General Manager(Administration).
A 5-year sojourn in the Insurance sub sector, at Nicon Insurance from 1997 to 2002 before veering into Project Management consultancy as Principal Partner at MJ Sambo & Partners.
In 2005, joined the Engineering Department of the National Inland Waterways Authority (NIWA), as Assistant General Manager, and rose to General Manager in 2017.
Had served in Lokoja prior to posting to Port Harcourt as Area Manager and subsequently to Lagos in 2013, where he served as General Manager, Lagos zone of the Authority. He was subsequently recalled from retirement and made Minister of State for Works and Housing, where he held forth until today.
Has passion for water transportation as an alternative mode, with keen interest in safety standards and compliance.
Extracurricular ctivities include participating in community development projects, aerobics and reading.  He is married with children. He is a recipient of the famous Nigeria Transport Personality  Award, which is held annually alongside the Nigeria Annual Transport Lecture.