Entertainment
Eko NAFEST update: National Stadium buzzes as delegates arrive Lagos
Eko NAFEST update: National Stadium buzzes as delegates arrive Lagos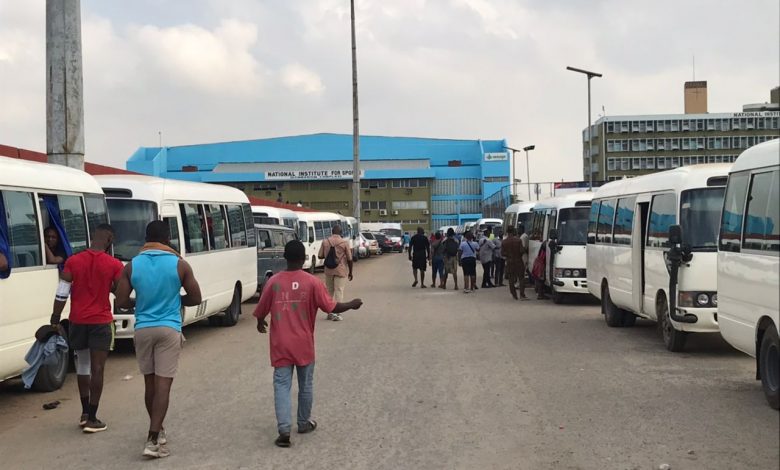 Barely two hours to the official opening of competitive events of 35th edition of National Festival of Arts and Culture (NAFEST), strong presence of states delegates seems to buzz up the national stadium, venue of the iconic festival.
As at 8 am, delegates from Abia, Osun, Rivers and Benue are early birds, driving a frenzy and template of the expected impact of the festival, which has brought life back to the abandoned stadium facilities, Creatively brought back to life by Governor Babajide Sanwo-0lu of Lagos State, Chief Host of Eko NAFEST, 2022.
A practical text case of the arrived delegates with over 32 states still being expected, will text the local organising committee, as a creative Arts Command performance heralds Monday's night showpiece .
Otunba Segun Runsewe, DG National Council for Arts and Culture (NCAC), has effectively deployed the full weight of the Cultural protocol team, with an aircraft full team of events and administrative officers, taking charge of every area of operations.
The Eko NAFEST media also holed up in Surulere, with a backup team, steaming hot to effectively cover all areas of activities.
Surulere hotels are full and indeed, every hotel even as far as Awolowo Road and Lekki. Rooms rates sneezes at the arrival of delegates, and may peak all time high by Tuesday November 8th.
Food vendors are not left out as frantic street food operators are Pilling pressures to have a bite at the festival economy generated activities, which may balloon to over five billion naira into the Lagos tourism financial ecosystem.
Security is top notch and may tested during the Command performance night today. The festival entertainment city and crafts expo village, are up swing, expected to showcase the best of Nigeria cultural entertainment , arts, crafts and fashion.
Those engagements are also expected to mill new cultural tourism naira notes and spendings from Nigerians and foreigners who will have a one shop stop over opportunities to buy the best of Nigerian cultural gifts and fashion statements with the yuletide around the corner.
Otunba Segun Runsewe says he would prove to doubting Thomas's that culture is the bedrock of Nigerian economy.
"Eko NAFEST is a cash cow and from what governor Babajide Sanwo-0lu has done. We are on top of our games, we are sure going to make serious socioeconomic statement by the end of the festival," Runsewe explained.