Maritime
Dearth of maritime jobs: University don charges cadets, students on ingenuity.
Dearth of maritime jobs: University don charges cadets, students on ingenuity.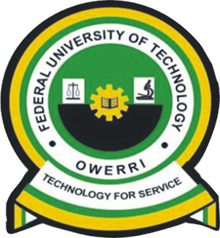 A lecturer at the Federal University of Technology, Owerri, Prof. Callistus Ibe challenged the Maritime academy and Maritime law students to develop their critical thinking skills, dream dreams, be creative and innovative saying that all of these were the 21st century knowledge skills.
Professor Ibe charged the students in his goodwill message at 6th Annual Maritime Students and Youth (AMSAY) conference in Lagos.
He urged the students to develop their knowledge and skills to benefit from the untapped potentials in the maritime sector.
He observed that the organizers of the conference had selected sixty technocrats in the maritime industry as mentors even as he advised them to start picking these wealth of knowledge and experiences to become the future experts in the maritime industry.
His.words, "I have no doubt in me that the organizers of this AMSAY conference 2022 wants you to become better professionals and better people hence this gathering of different professionals with different experiences and students from different schools offering maritime studies in Nigeria to come together and interact in a conference of this type. You cannot get it elsewhere.
"This is a rare opportunity in one's academic life. Those of us here, your mentors never had this kind of opportunity, we lost it. We didn't have it but in your own case, you are having it.
"I therefore urge you to make good use of this privileged opportunity and ensure that you maximize the greatest value of having these experienced professionals so that you can in turn become better professionals in future.
"You have been prepared to receive the greatest value because you have good and experienced professionals from the industry as your mentors. This is a take home of this AMSAY conference 2022.
"Go home and become better individuals and create value wherever you find yourself because you have interacted with best professionals in the industry."
In his welcome address, the Chief Executive Officer, Platforms Communications, Mr. Sylvanus Obasi called on the students to explore all avenues, policies in the sub-sector that can facilitate the chances for more job creation.
Obasi noted that this year's edition of AMSAY Conference was germane for the Nigerian youths adding that the future of Nigerian students must be secured in line with job creation and potentials in the industry.