Politics
"Consider Igbos for political appointments," group appeals to Sanwo-Olu.
"Consider Igbos for political appointments," group appeals to Sanwo-Olu.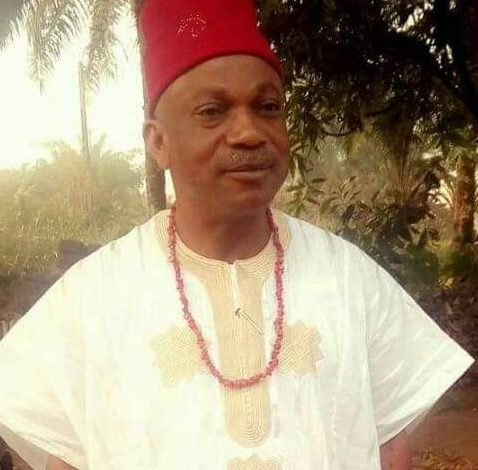 .. this will create ethnic and political balancing —Chief Udeh.
Emmanuel ikpeama.
Ahead of May 29th inauguration of Governor Babajide Sanwo-Olu for second term as governor of Lagos state, the Igbo Speaking Community in the state has called upon the governor to consider Igbos when constituting his cabinet.
The appeal was made by the President Igbo Speaking Community, Chief Sunday Udeh in his office when the Chairman of Ndieze Lagos State paid him a courtesy visit.
Chief Udeh stated that for the interest of inclusiveness and ethnic balancing, the Igbos should be considered when appointing new political appointees as this will create the much needed ethnic and political balancing by the ruling party.
"I want to state here that before the All Progressive Congress (APC) primaries in Lagos State, we appealed to the party to consider an Igbo man for the Lagos State House of Assembly, as we only had one man out of 40 members.
"We also appealed to Mr Governor to plead with the party leaders to either retain or give us another lgbo man that will stand as a voice because the Igbos needed someone to represent them because of their population, contribution to the welfare and the economic development of the state.
"Hence the election is over and no single Igbo man in the decision making body is elected, for this reason we make a passionate appeal that the governor when appointing, should give the Igbos at least 3 commissioner slots in the cabinet, following our contributions to ensuring that he was re-elected for second term," he pleaded.
Onwa as he is fondly called, added that the Igbos played a decisive role in the last gubernatorial election, where all Igbos, market women came out enmass despite the hiccups in some quarters in ensuring that Governor Babajide Sanwo-Olu was re-elected for second term and appointing an Igbo man will go a long way for the party to have a smooth running in subsequent elections.
He also pledged unalloyed support and prayers of the Igbos to the governor in the course of his administration..